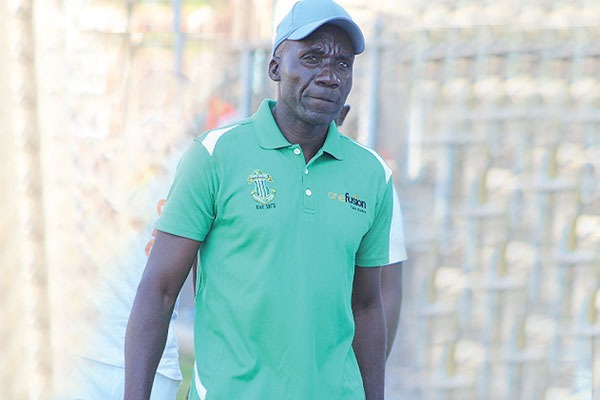 BY TAWANDA TAFIRENYIKA
Following a spending spree that has seen Caps United assemble a new group of players laced with some of the most talented players in the country, the team's leadership has demanded entertaining football that matches their investment from coach Darlington Dodo.
Caps came agonisingly close to winning the league title last term before they were beaten to it on the final day of the league programme by FC Platinum.
And as they prepare for the new season, the Caps leadership has this time placed more emphasis on provision of value for money for their fans.
The hierarchy has, however, tried to take away some of the pressure that is already coming from the fans, by saying that Dodo does not necessarily have to win the title, as a top-four finish will be viewed as success.
Caps director Nhamo Tutisani said they would not compromise on their demands for entertaining football.
"We are saying, we have recruited young and quality players, so we want the coach to deliver entertaining football in our commercialisation process. We are in the leisure and entertainment business, so the thrust is to provide entertainment value for the fans. It is our priority starting this season. The coach has to meet that demand. We will not compromise on that," Tutisani said.
The Caps boss said considering that Dodo had assembled a new team after a major overhaul which saw the departure of several players, a top-four finish would suffice.
"Since this is a new team, we are saying a top-four finish is fine with us, but of course, we won't accept anything outside the top four. We don't want to put a lot of pressure on him. If he can win the league title, that will be much better for the entire Caps family, but what is not in dispute is that we need entertainment football considering the team we have assembled," Tutisani added.
Caps have been one of the most active teams in this transfer window, having captured several young stars as they seek to reclaim honours after enduring years of frustration, with FC Platinum enjoying dominance on the domestic soccer scene.
Among the new recruits so far are former Herentals midfielder Richard Hachiro, Ishmael Wadi, Tatenda Tumba and Munyaradzi Diro-Nyenye, who all joined from Harare City as well as the duo of Leeroy Mavhunga and Enock Karembo, who came from Yadah Stars.
Their latest acquisition is speed star Ian Nyoni whom the Green Machine borrowed from Chapungu.
Soccer Star of the Year finalist Innocent Mucheneka also joined from Chicken Inn, so did former FC Platinum goalkeeper Wallace Magalane who will compete with first choice goalkeeper Tonderai Mateyaunga for keeping goals following the departure of Prosper Chigumba.