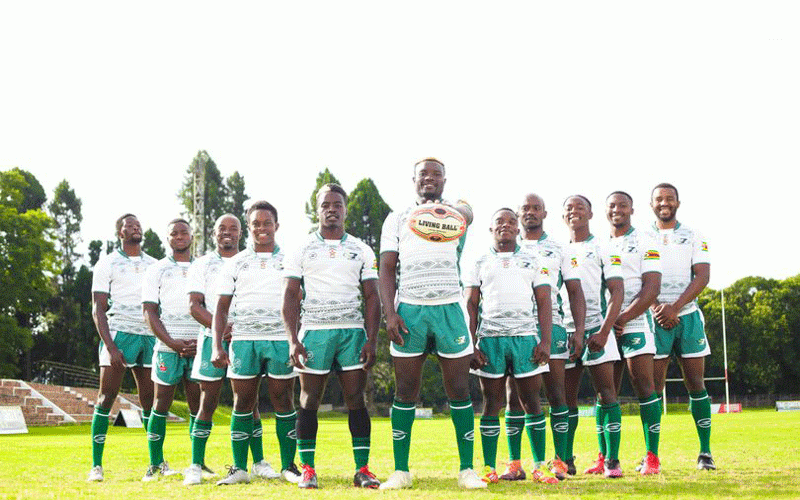 LOCALLY-BASED Zimbabwe Sevens Rugby side exceeded expectations to bring home a silver medal from the Klerksdorp Sevens Festival in South Africa over the weekend.
The youthful Zimbabwe Cheetahs Academy led by skipper Tapiwa Malenga lost just once in seven games to emerge as the tournament's second best team, arriving back home on Sunday with some silverware to show for their exploits.
Zimbabwe opened their account with a 40-7 hammering of Phoenix Sports Group. They followed that up with a 21-7 win over South Africa All Stars Academy. With only the top two teams from the respective pools going through to the semi-finals, the Cheetahs upped the ante, accounting for Zambia's Red Arrows 19-0.
A 14-10 win over Northam Wolves put them ahead of their top of the table clash against log leaders Eagles.
That encounter lived to its billing as it ended in a 14-14 stalemate. Zimbabwe, however, after leading 0-7 at half time might be feeling that they let the leaders off the hook.
The locals finished second in the group tied on 18 points with Eagles, both with four wins and a draw — only the points difference separating them. Eagles had a point difference of 161 against Cheetahs' 70 by virtue of having scored more tries.
Zimbabwe Cheetahs Academy edged South Africa All Stars Academy 26-22 in the semis before going down to Varsity Cup champions, Eagles 25-7 in the final.
Zimbabwe Cheetahs Academy head coach Ricky Chirengende said he was chaffed by the way the boys conducted themselves across the Limpopo.
"The concern with a young squad is their exurberance getting ahead of themselves and being frantic which leads to mistakes and rookie errors, but the presence of players like Malenga, (Ryan) Musumhi, Kumadiro and Tinarwo ensured that we had some experience on the field always, that mixed with the new energy ensured great performances," Chirengende said.
He added that Cheetahs sole mandate between now and the Africa Championships next year is to build a formidable side that is capable of redeeming the lost pride after they failed to qualify for the Paris 2024 Olympics.
"Every tournament we play now is geared towards Africa Cup which I will say from the onset, we targeting to win. So widening our local base means more bodies in training and more competition for the jersey," he added.
"We will go on a break now, refresh and then we will get back to our local training schedule with the aim in the short term to focus on hypertrophy and adding mass on our guys."
Cheetahs Academy squad
Tapiwa Malenga (Captain), Cletos Sunduza, Nigel Gushuku, Ryan Musumhi, Trevor Gurwe, Munyaradzi Ngandu, Shadreck Mandaza, Emmanuel Zangari, Carlos Matematema, Kudakwashe Nyamakura, Gamuchirai Nekati, Nigel Tinarwo, Takudzwa Kumadiro.
Related Topics