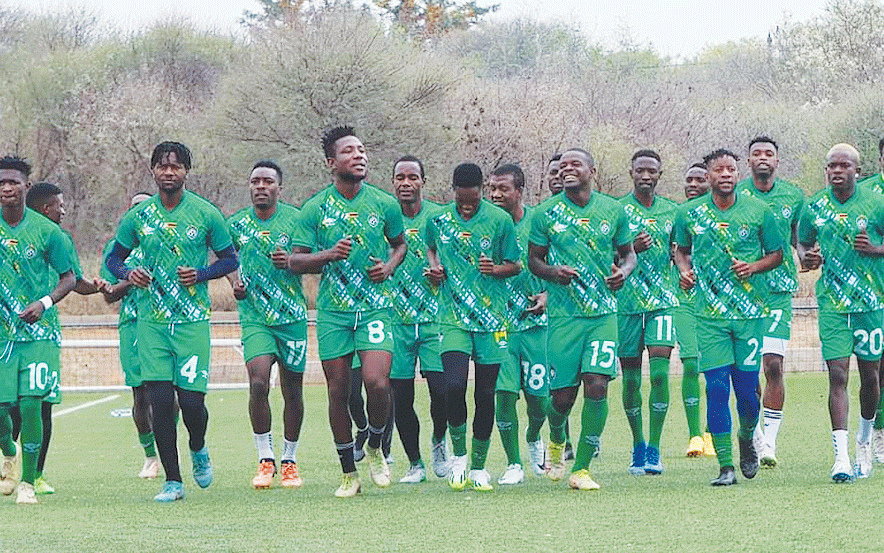 A NEW era for the Warriors begins today as they embark on a fresh campaign under the guidance of Brazilian coach Baltemar Brito.
Brito, only appointed the Zimbabwe senior men's national football team coach last week, presides over his first match as the locally-based players take on Botswana in a match that will be part of the host country's Independence Day celebrations.
The match itself might not carry much importance but it will give Zimbabwean fans a sneak peak into what Brito's Warriors will be like.
With Norman Mapeza having guided the team to the 2021 Africa Cup of Nations finals in Cameroon, where they managed a win over Guinea following defeats to Senegal and Malawi to bow out of the early vetting stages, Brito's target is the 2026 World Cup.
His contract lasts less than a year but in that period his main brief will be to help the Warriors qualify for their first-ever World Cup in the US, Canada and Mexico.
The Warriors have Nigeria, South Africa, Rwanda, Benin and Lesotho to contend with in their pool.
They begin the qualifiers with a trip to Rwanda before they return to Francistown in Botswana to host Nigeria in the November Fifa international window.
Today marks the beginning of the journey towards coming up with a team for those qualifiers, especially with a few stalwarts having turned their backs on international football.
After conducting his first couple of sessions in national team colours, the Highlanders coach praised the quality of players in his camp.
He wants to cultivate a winning mentality in the team.
"The expectations are high in terms of wanting and to prove that we are good and bringing a new intensity and creating a mentality of winning," Brito said. "We have good expectations and the guys are doing well in the two training sessions that we did. We want to begin well because it will build the foundation. This match we are bringing a new philosophy. We are bringing a new mentality. After this we are going to assess who is capable and less capable in technical and tactical respects and in terms of their firmness."
As expected of a Brazilian football mind, Brito wants a Warriors side whose key trait is to keep the ball.
"It will be the first chance for us to select for the Chan qualifiers. We want a team with a character and personality to keep the ball. We have our philosophy that is to be good with and without the ball."
Having worked in the country since last year, Brito knows the players that he has in camp having observed them play in the local league.
But he says working with them and drilling into them his philosophy is different and he is excited by the challenge.
In-form Ngezi Platinum Stars leftback Qadir Amin said the players are excited at working under Brito who is being assisted by Bongani Mafu and Genesis Mangombe.
"The training was okay. We are playing at the highest level of Zimbabwean football, so when you are called by the team, you have to quickly adapt to the coaching system.
"So we have to adjust because we don't have much time, which means we have to follow everything that he says," Amini said.
Warriors squad
Goalkeepers: Donovan Bernard, Nelson Chadya
Defenders: Peter Muduhwa, Godknows Murwira, Farai Banda, Qadr Amini , Xolani Ndlovu
Midfielders: Brighton Manhire, Sherpard Mhlanga , Brian Banda, Tanaka Shandirwa, Mthokozisi Msebe, Donald Mudadi, Davison Marowa, Walter Musona, Tinotenda Benza
Forwards: William Manondo, Fortune Binzi, Obriel Chirinda
Related Topics