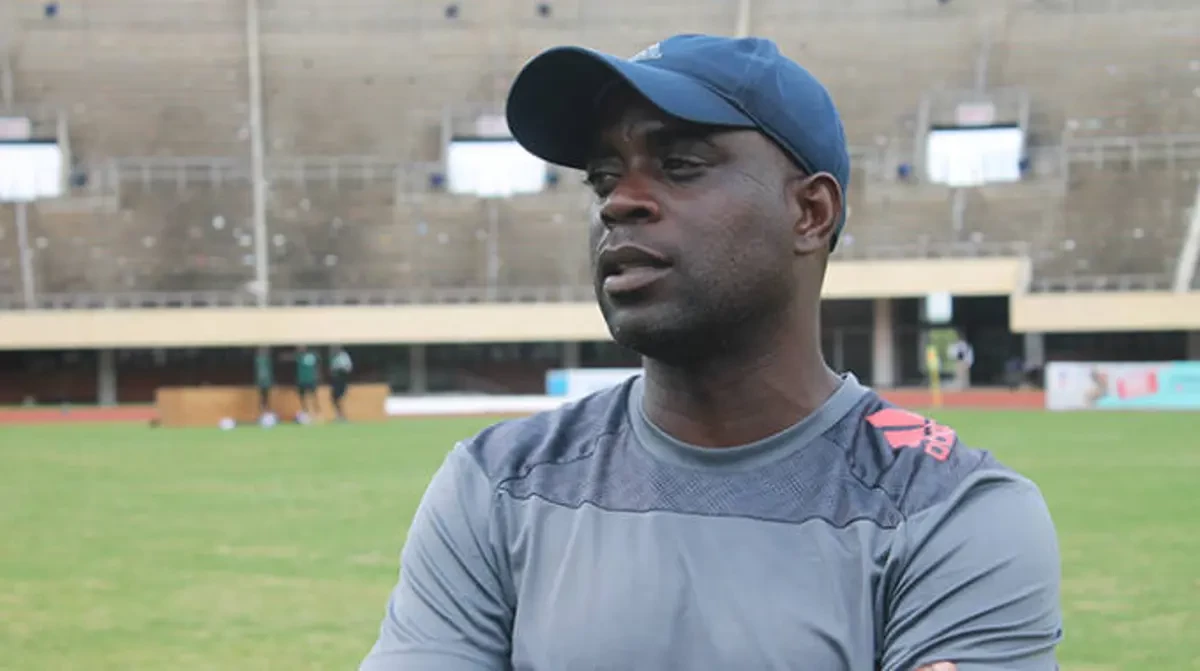 Castle Lager Premier league side Simba Bhora's chances of avoiding relegation in their debut season depend largely on the form and fitness of new striker Taimon Machope, coach Tonderai Ndiraya has said.
The 29-year old forward has been a revelation since joining the club from Division One team Midway FC during the mid-season transfer window, although an injury has dragged his progress.
He scored in all the three matches that he started before an injury ruled him out for more than a month.
Ahead of Simba Bhora's trip to GreenFuel today in a relegation six pointer clash, Ndiraya said his team's chances of getting a win in Chisumbanje rest on the shoulders of the fit again Machope.
A six pointer is when two teams in close proximity in the league table play each other. If the two teams are near the top or bottom of the table, the game is said to be worth 6 points because not only does the winning team gain three points, but they would prevented their rival from gaining three points.
Machope was sidelined for seven weeks and made a scoring return to action when he netted the winner in the victory against Sheasham last week, a win that helped Simba Bhora move out of the relegation danger zone.
"The boy has really done well," Ndiraya told NewsDayWeekender yesterday. "He has started three games and scored three goals. That is a huge achievement for a player who is coming from Division One."
Machope who plundered in an incredible 52 goals in third division football two years ago before joining Marondera based Midway last season, scored in Simba Bhora's wins against Black Rhinos and FC Platinum before picking an injury but returned last week with another goal against Sheasham.
"We were missing his quality in front of goal.
"He has been our find of the season and with the quality that he has, should be helping us to survive relegation. If he is going to continue with the same form, then we will surely be safe. It's a pity he joined mid-season, if he had joined us at the start of the season, he could be having double figures in terms of goals. He is a player of so much quality and we are banking on him, as well as Tinashe Balakasi and young Alex Mandinyenya to give us goals. The goals are coming, and that has been our setback before, and hopefully in the next matches we can score more than one goal and improve on our goal difference on the log which may come in handy at the end of the season."
Simba Bhora are on 13th position on the log table with 26 points, just three behind Green Fuel with eleven matches to go.
Ndiraya's men are undefeated in the last four matches where they managed to pick six points, and the former Dynamos coach is hopeful they continue with their best form as they enter the defining moment of the season.
"What is giving us confidence that we will survive is the results that we are getting. We are still in a very precarious position but we are not yet desperate so I'm confident that we can survive. I have seen so much improvement from the team especially in the past few games. The team has been doing really well. If we go to Green Fuel with the same mentality, we can get a result there," Ndiraya said.
GreenFuel won the reverse fixture played at the National Sports Stadium and will be looking to complete a double over Simba.
But only one team has managed that feat against the Shamva-based side this term.
"So far we have done well in terms of getting points from other teams, and that has been our plan when we started this campaign. It's only Chicken Inn who got six points from us this season so as we approach games we have that in our minds that we have to get something out of all the games that we play. This game is no exception, Green Fuel came here and beat us so we are also looking at getting three points at their home ground. It won't be easy because it's a new stadium and they want to make it a fortress."
"We want maximum points so that we keep moving away from the bottom. We are now entering the final stages of the marathon and it's important for us to notch some points so that we stay afloat. We are going to fight hard to achieve that."
Meanwhile, the club's top management attended the team's training session yesterday and promised players huge incentives if they win the remaining matches.
Winners of Man of the match and Player of the month awards for the games played so far this season were also rewarded.
Related Topics