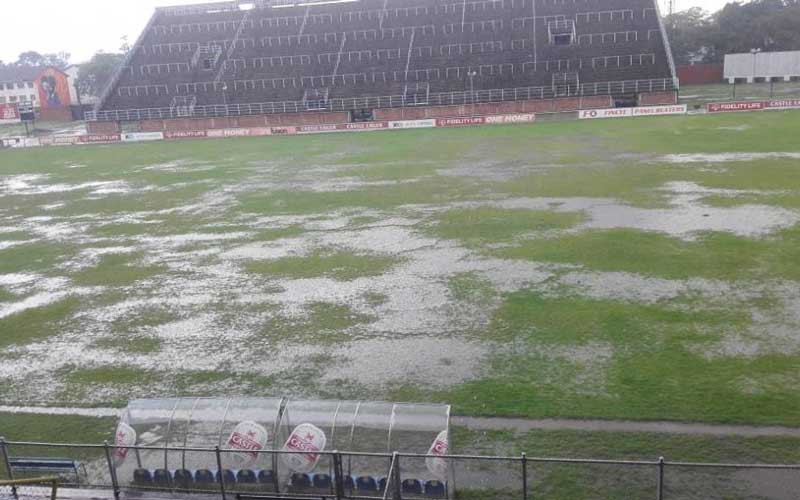 THE Premier Soccer League has been forced to cram four matches at the National Sports Stadium (NSS) in three days as the eagerly-awaited 2023 soccer season kicks off this weekend.
There is a Stadium crisis in the country, exacerbated by the delay in the completion of renovations at Rufaro Stadium in the capital as well as Bata Stadium in Gweru, which is newbies Sheasham's home ground.
Another new PSL debutant, Simba Bhora are also trying to get Wadzanai Stadium in Shamva up to the required standards so that they can play their home matches there.
But in the meantime, they will play their home matches at the National Sports Stadium, while Sheasham will be FC Platinum's tenants at Mandava as Hwange temporarily move to Bulawayo.
On Saturday, newboys Simba Bhora entertain league champions FC Platinum at the NSS which will also play host to Caps United and Manica Diamonds on Sunday.
Last season, Cranborne Bullets were playing their home matches at Vengere Stadium in Rusape, but the facility has been deemed unfit to host topflight league matches this season.
Only six stadia, the NSS, Barbourfields, Luveve, Mandava, Baobab and Gibbo have been cleared by the First Instance Body (FIB) for the 18-team league, with Harare alone having six teams — Dynamos, Caps United, Herentals, Yadah, Cranborne Bullets and Black Rhinos — to use one stadium.
While confirming the stadia to be used when the league starts this weekend, PSL chief executive officer Kennedy Ndebele admitted that there was a challenge with Harare in terms of facilities.
"Harare is a big headache. There is congestion there; one stadium with six clubs, but if you look at the fixtures it's three teams; but, hopefully, Simba (Bhora) will find another venue. ZPC Kariba, there is indication that they are working on what was pointed out to be defects by the FIB," Ndebele said.
Baobab will be free this weekend as Ngezi Platinum hit the road to Bulawayo where they clash with Bulawayo Chiefs at Luveve on Saturday.
ZPC Kariba, who are away to Highlanders at BF on Sunday, will also be trooping to Harare for their home matches as Nyamhunga is due for another round of inspection.
The same goes for Hwange who will host Dynamos at BF on Saturday as the Colliery Stadium is under reconstruction, with Sakubva Stadium for Manica Diamonds also yet to get the nod to host the PSL games.
Manica Diamonds are away to Caps United on Sunday. Simba Bhora have their stadium, Wadzanai in Shamva, facing a major facelift and will have to undergo another inspection by the FIB.
Sheasham will play their first home game at Mandava against Chicken Inn on Saturday as they are putting final touches to Bata Power Stadium before another FIB inspection.
Green Fuel, also new to the PSL and based in Chisumbanje, will temporarily use Gibbo Stadium as they are also speedily working on their facility back home. They are away to Yadah on Monday for the first game in the top league.
Vengere in Rusape and Ascot in Gweru have been condemned by the FIB.
Fixtures
Saturday: Simba Bhora v FC Platinum (NSS), Sheasham v Chicken Inn (Mandava), Bulawayo Chiefs v Ngezi Platinum (Luveve), Hwange v Dynamos (BF)
Sunday: Caps United v Manica Diamonds (NSS), Triangle v Herentals (Gibbo), Highlanders v ZPC Kariba (BF)
Monday: Yadah v Green Fuel (NSS 12pm), Cranborne Bullets v Black Rhinos (NSS 3pm)
Related Topics