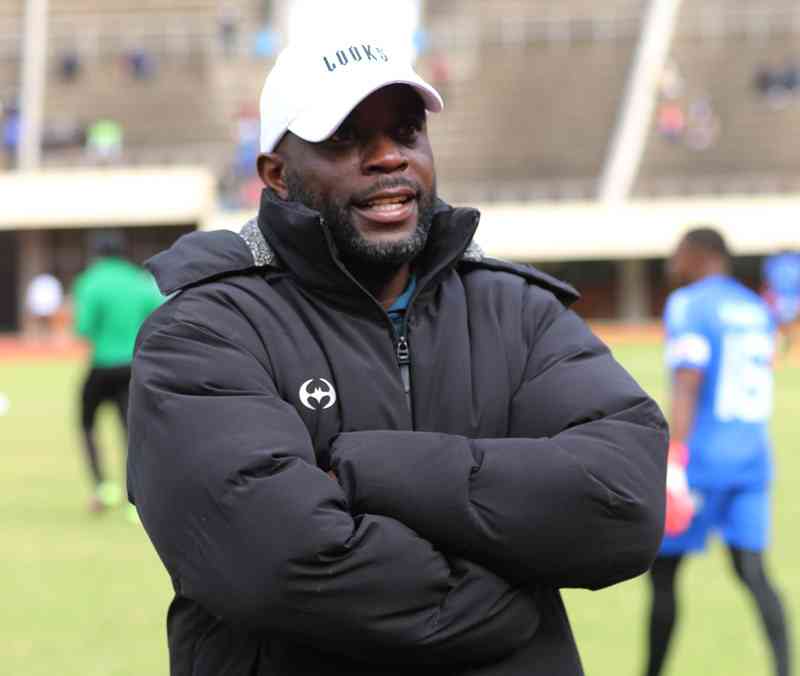 AMBITIOUS topflight newbies Simba Bhora say they are unafraid to take on top Premier Soccer League (PSL) teams, adding that people should not feel sorry for them after they were handed tough fixtures to start their life in the premier league.
A fixture list for the new season released by the PSL this week was not too kind for the newly-promoted side as they were handed FC Platinum, Chicken Inn and Dynamos in their opening three league games.
The season is scheduled to start on March 18.
Simba Bhora, now coached by former Dynamos coach Tonderai Ndiraya (pictured), host the defending league champions FC Platinum in the opening week before travelling to Bulawayo to face Chicken Inn.
They then face Dynamos at home in what promises to be a cracker.
A number of Dynamos "rejects" including former captain Patson Jaure and Ndiraya crossed the floor to Simba Bhora, and would be desperate to prove a point against their former paymaster.
Club chairperson Isaiah Mupfurutsa, who was also shown the exit door at DeMbare and joined Simba Bhora, told NewsDaySport yesterday that they were not daunted by what looks like a tough fixture list for them.
"We are not worried by that at all," Mupfurutsa said.
"Once you are in the PSL, there is no team that you can avoid. We are ready to face any team because we know all PSL teams are strong and competitive. Even if we had not faced those teams at the start of the season, we were still going to play them at one point in the campaign. This is something that we cannot avoid, so we are not even worried about the fixtures because we knew we were going to play those teams anyhow. We can't give up before the battle. People should expect to see us fight. I have heard people saying we will get a baptism of fire, but personally I disagree. People should not feel sorry for us because we knew what we were getting into when we won promotion to play in this league."
"We are working very hard as a team. You can see the people at this club are very passionate about their team and want to do well."
The well-resourced Shamva-based club was one of the busiest clubs in the just-ended transfer window, strengthening both their playing and coaching departments.
Mupfurutsa believes they made very good transfer business, and his team will be no pushovers.
"As we make the transition from Division One to the PSL, it meant that we had to add more experience and quality in terms of playing personnel and even the technical bench. That has been done, and the personnel that we have are of the quality that is needed at this level. We made some quality additions but there is always need for continuous improvement. I believe the quality we have at the moment is good enough to compete. We are a new kid on the block, so we will learn some new things along the way," Mupfurutsa said.
Notable players that joined the club include Jaure, who linked up with his former Dynamos teammate Keith Murera.
Former Warriors star Talent Chawapiwa and ex-FC Platinum Stars midfielder Blessing Moyo, as well as Valentine Musarurwa, Vassili Kawe and young Alex Mandinyenya have also joined the club.
At least 12 players who helped the club gain premier league promotion, were shown the exit door to make space for the new arrivals.
"I'm happy with the kind of preparation that the team has had so far. We were playing Division One football last year and now we are in the PSL, and there is a vast difference so there are a lot of things that we need to adjust to as a team. But I'm pretty satisfied with the progress that we are making. I'm glad that people are responding very well and by the time we kickstart the season, we will be ready to compete."
To prepare for the season, Simba Bhora has played a number of friendly matches against league sides such as Manica Diamonds, Black Rhinos and Cranborne Bullets. They played former league side Harare City yesterday.
Related Topics