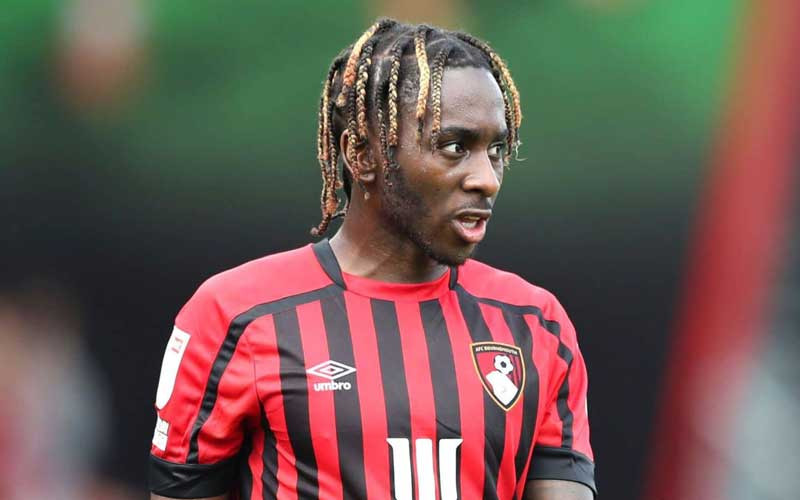 WARRIORS star Jordan Zemura might leave relegation-threatened Bournemouth at the end of the season after the Cherries manager manager Gary O'Neil revealed that he is yet to agree on a new contract for the defender.
The 23-year-old England-born Zimbabwean international has been enjoying an excellent debut season in the Premier League after playing a key role during the club's successful run for promotion last season.
Although Zemura has been a regular in the Cherries' starting line-up this season, his future at the club remains uncertain. His current contract at Bournemouth is set to expire at the end of the season.
Zemura joined Bournemouth in the summer of 2019 following a successful trial period and initially played for the club's development sides, rising from the Under-18s, before making his first-team breakthrough.
After breaking into the Cherries' first-team squad two years ago, Zemura had a clause activated to extend his stay at the Vitality Stadium for the current campaign after turning down an offer of a new deal towards the end of last season.
Previous talks for a new deal were suspended due to a recent £150m takeover of the club by Las Vegas businessman Bill Foley.
However, while Zemura's close friend and teammate Jadon Anthony signed a new contract early this month to put an end to a protracted saga, there has been no progress regarding the Zimbabwean's long-term future at the club.
O'Neil revealed, in an interview with BBC Radio Solent early this week, that there is currently no agreement yet between the club and Zemura.
"There's no update at the moment," O'Neill said when asked if there was any progress regarding the contract negotiations.
"I think I really like the group that I have at the moment. They are a great group to work with. Myself and the club make decisions on everybody, but those decisions will be made at different times and situations," he said.
Despite reportedly attracting interest from other Premier League clubs, Zemura recently revealed that Bournemouth remains his first option and has no reason to leave the club even with the new owners now on board.
He said: "I will see what the situation will cover with the new owners. I'm focusing on myself as a player firstly, and the club will need to focus on what it needs to do first."
He added: "I'm not too worried about the takeover. I love this place and with everything going well, I have no reason to leave.
"I'm 22, this will be my first serious contract and something I can't rush. With my age, it's something that I'm supposed to be sure with for the sake of my career."
Related Topics