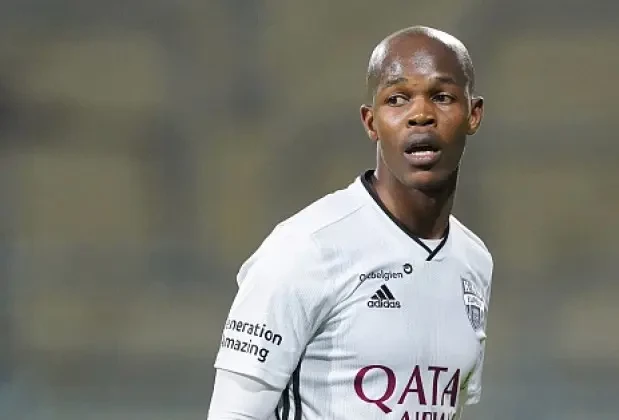 PORTUGUESE superstar Cristiano Ronaldo has expressed the desire to make his debut for new Saudi Arabia league side Al Nassr when they host former Warriors captain Knowledge Musona's Al Tai at the Mrsool Park this evening.
Musona, who is one of the key players at Al Tai, will get an opportunity to rub shoulders with one of the greatest footballers in the sport if he manages to make his debut today.
The Zimbabwean is in his second season in the Saudi Pro League since he left Belgian giants Anderlecht in 2021 and has managed 10 goals and assists for Al Tai in 37 appearances.
Musona provided an assist in his last two games and could be a game-changer against Ronaldo's new side today.
Ronaldo joined the Saudi Pro League log leaders on a two-and-a-half-year move estimated to be worth more than US$200 million annually last week after an unceremonious departure from English giants Manchester United in November.
The deal, which will see Ronaldo become the highest paid athlete in history, as he takes home about US$214 million a year, includes his base football salary of US$75 million per year along with commercial bonuses.
The five-time Ballon D'Or winner was unveiled at the new club on Tuesday and is keen to immediately don the Al Nassr jersey starting today amid reports that he may have to wait a little longer.
"To be honest, I am really not worried about what people say. I took my decision and I have the responsibility to change it. But for me, I am really happy to be here and I know the league is very competitive, the people don't know that, but I know because I saw many games. And what I want is I am looking forward to playing, I hope to play the day after tomorrow if the coach thinks it's a good chance," Ronaldo said at his first Press conference at the club on Tuesday.
Ronaldo had his first training session with nine-time Saudi football champions on Tuesday.
Reports from Saudi Arabia suggest that Ronaldo is ready to dive into action right away, but the match may arrive before the football star receives his international clearance.
Indications are that the Al Tai match could be coming too soon for Ronaldo and he is likely to make his first appearance for Al Nasser in the Riyadh derby against Al-Shabaab on January 14.
Coach Rudi Garcia also did not sound too keen to throw Ronaldo into the fray right away.
"The signing of a player the size of Cristiano Ronaldo is extraordinary and contributes to the development of Saudi football. We are happy with his arrival. The first goal is to work so he can adapt to our team, to enjoy playing for Al Nassr, and to entertain the fans," the Frenchman said at his previous Press conference.
Garcia was Warriors forward Tino Kadewere's coach at Lyon in France.
Related Topics