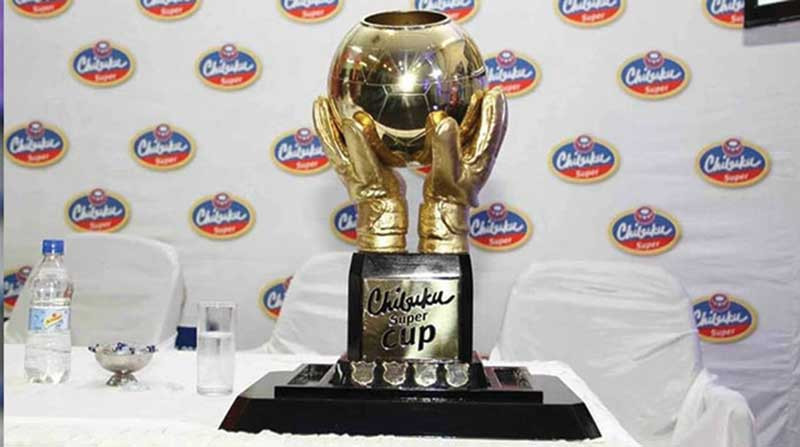 Sparks are set to fly when Bulawayo Chiefs and Herentals clash in the Chibuku Super Cup final at Barbourfields Stadium tomorrow.
With the Premier Soccer League (PSL), having slashed the gate charges for the rest of the ground seat to $1, the grand stand to $5, football fans are expected to throng BF to witness a final for first timers who are generally viewed as small teams.
The Ninjas, however, command a sizeable number of fans that usually flock to Luveve Stadium for home games while the Students should also bring a number of their fans from the capital.
Bulawayo Chiefs coach Thulani Sibanda said he has lots of respect for Herentals and expects a tough tie.
"It is going to be an exciting match. Its teams that both did not think we would be playing in the final but I think they are two teams that played very well this season so it is going to be a very good game. It's not an easy game for us and for them. It is an unpredictable game. Even if you look at the two teams on the log-standings, it is one point separating us so in terms of strength, we are almost teams of the same strength. It is going to be a tough game," Sibanda said.
He is without suspended striker Obriel Chirinda who could be replaced by their Man of the moment Billy Veremu while Farau Matare and defender Felix Moyo are both doubtful.
MacClive Phiri is likely to cover for Moyo as he has done in recent matches.
Herentals coach Kumbirai Mutiwekuziva believes the trophy is theirs to take to Harare.
"Our approach to any game is the same. I cannot change regardless of any game's nature. What we have been doing is to win matches and I am still doing what we have been doing from day one which got us to the final. We are confident coming into the Sunday match because the route to the final was not easy. It is a cup final so we have to do our best in attacking and defending to win against Chiefs. I am happy that the boys are ready," Mutiwekuziva said.
He has in attack the 2022 Castle Lager Soccer Star of the Year finalist Tinotenda Benza and the lethal Brighton Majarira but Clemence Gobvu has been ruled out with a groin injury.
The winners will walk away with US$75 000 richer while the losers will get $50 000.
The PSL and the sponsors have lined up entertainment for the fans on the day that will see rhumba/tshibilika musician Clement Magwaza and dance ensemble Inkululeko Yabatsha School of Arts and other entertainers keeping the spectators on their toes.
Follow Fortune on Twitter @fmbele
Related Topics