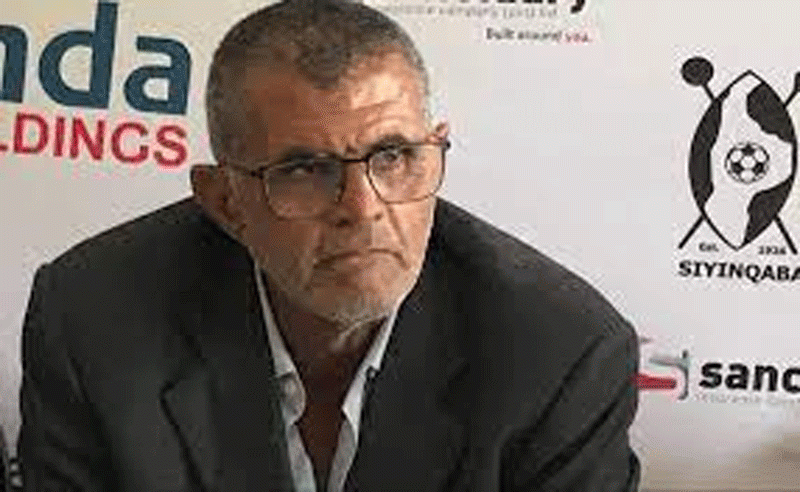 HIGHLANDERS coach Baltemar Brito believes his experimental project is taking shape as he looks to compete for honours next season.
The Portuguese said the last six months he has presided over Bosso gave him a better picture as he guns to win the championship in the new term.
The Bulawayo giants, who face relegated Harare City at the National Sports Stadium this weekend, no longer have interest in the top four with Ngezi Platinum set to secure it.
Brito is fully aware of that scenario but insists winning the last game of the season was important especially as he moulds a new team.
"Of course when you belong to Highlanders you have a big responsibility and the only thing you have in your mind is going to the last match to win like in every game where we have tried to do so before. But when we arrived here we knew that these six months were for preparing for next season. In the last six months we had a lot of things to try and a lot of things to check because we suffered a lot of criticism from the people, the supporters but we did not care because we knew we were doing the right thing," Brito said.
The Brazil-born mentor says he has been trying a lot of combinations and he had to take all the criticism from the Bosso fans, which he believes is good for the game.
Brito takes pride in that Highlanders are second to FC Platinum in the number of points collected in the second half of the season, which started just after he arrived in the country.
"These six months were very important, in every game we try to have our mindset bent on getting the three points. This last match is no different to the others and of course we will try to win but the top four now does not depend on us. If Ngezi Platinum win, we don't finish in top four but at least this is a good finish as number two of the second half of the season. If we win only one team would have collected more points than us and that is FC Platinum and for us that is also a big achievement," Brito said.
Brito and his assistant Antonio Torres leave the country next Thursday heading to their native country Portugal and are expected back in January in time for pre-season training for the next league programme.
Related Topics