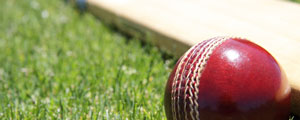 VISITING Australia A cricket coach Troy Cooley is wary of the challenge that his charges will face when they play Zimbabwe XI in a three-day match which starts in the capital today. Report by Don Makanyanga
Cooley described the once-off three-day match as important to both teams' preparations ahead of forthcoming assignments.
"We are looking forward to the match, Zimbabwe has always been a competitive side and they present us with a good opportunity for our preparations.
"Despite our outright win against Zimbabwe in our last tour, Zimbabwe is a very competitive side which will give us a good game time and sound preparations.
"We are looking forward to fantastic crowds that we witnessed in our last tour," Cooley said.
"We want to be in good condition and also want to try to adapt to the African conditions as we prepare for the Triangular series and unofficial Test match against South Africa A."
Zimbabwe will use the series to fine tune their squad ahead of their upcoming series against India.
Cooley said dropped Australian batsman David Warner would play some of the games as he tries to keep shape ahead of his return to the national team.