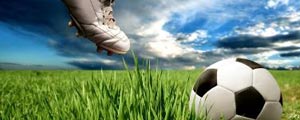 RELEGATION-threatened teams Black Rhinos and Black Mambas — face off at Rimuka Stadium in Kadoma tomorrow in a rescheduled Castle Lager Premier Soccer League match, a game whose significance cannot be overemphasised.
HENRY MHARA
With all the other league matches having been suspended to pave way for the BancABC final this afternoon, the Premier Soccer League said this one has been brought forward at the request of SuperSport who want to broadcast the game live.
Rhinos are in danger of demotion as they currently sit on 13th position, the relegation cut-off point and if they win this match, they will move to safety — at least until next weekend when the full league fixture returns teams to action.
As for Mambas, they are also staring danger as they are on 11th position and just four points away from the relegation zone.
Both teams are going into the match on the back of defeats, Rhinos having fallen to Chicken Inn while Mambas were beaten by Buffaloes on Monday despite dominating the match.
But Rhinos have the upper hand though going into the match as they have not lost a match nor conceded a goal at Rimuka since relocating to the bumpy Kadoma stadium in June.
The army side have collected seven points from a possible 12 at the stadium, and with five of their remaining nine matches are all set for Rimuka. Rhinos assistant coach Matsika Ndega believes they are in a better position to avoid relegation.
"We have done very well at home and if we can maintain our good run I don't think we will be relegated," said Ndega. "This is a chance of us to move out of relegation. We should not wait for other teams to do the job for us.
"It's going to be a tough match for us because both teams have everything to play for, but I believe we will prevail on Sunday (tomorrow)," added Ndega.
Mambas coach John Ncube said: "Rhinos have been doing well at Rimuka, but we have to go there and do our best. We cannot continue to drop points at this stage of the season. We played well against Buffaloes, but still went on to lose and that should stop. We have to score goals and we are working on the mistakes from the last match and hope the boys will deliver."
Rhinos will be without Brian Muzondiwa through suspension, but will welcome back defender Shadreck Magurasave who missed the Chicken Inn game while Mambas will travel without striker Last Chibwiro who is unwell.