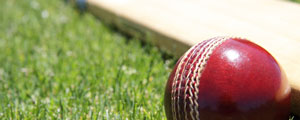 ZIMBABWE'S Scott Vincent maintained his status as Africa's leading amateur golfer after storming into the top 20 on the latest World Amateur Golf Rankings released yesterday.
Teeing off with Daniel Nhakaniso
Undoubtedly one of the hottest prospects on the United States College golf circuit this year, Vincent jumped two places on the prestigious rankings from 21st to position 19 on the back of a good run of form for the Virginia Tech University golf team.
The 21-year-old Chapman Golf Club golfer has been in sizzling form, claiming victories in three of his first four starts.
Vincent, who is on a scholarship at Virginia Tech University finished the first half of the season at the Golfweek Conference Challenge (September 15-17), the VCU Shootout (September 23-24) and the Bank of Tennessee Intercollegiate (October 11-13).
The impressive run of from saw the former St Johns College young star being named the Atlantic Coast Conference (AAC) Men's Golfer of the Month for the month of September.
In 14 rounds during the first half of the season, Vincent has managed eight sub-70 scores, including a Virginia Tech College-record 64 in the final round of the Golfweek Conference Challenge event to claim co-medalist honors.
He entered the season ranked number two among all-time scoring leaders (72.82) at Virginia Tech behind only countryman Brendon de Jonge (72.60).
Meanwhile, other Zimbabwean players on the World Amateur Golf Rankings include Clive Nguru (364), Sean Crocker (381) and Benjamin Follet-Smith (444).
The World Amateur Golf Rankings rank the world's top amateur golfers based on their average performance in qualifying for recognised events over one year.
According to the rankings' website, there are more than 2 500 qualifying men's events globally, with more than 6 000 players from 100 countries.
The top male amateur golfer annually receives the Mark H McCormack Medal; that title currently belongs to 18-year-old Englishman Matthew Fitzpatrick who won the 2013 US Amateur Championship.