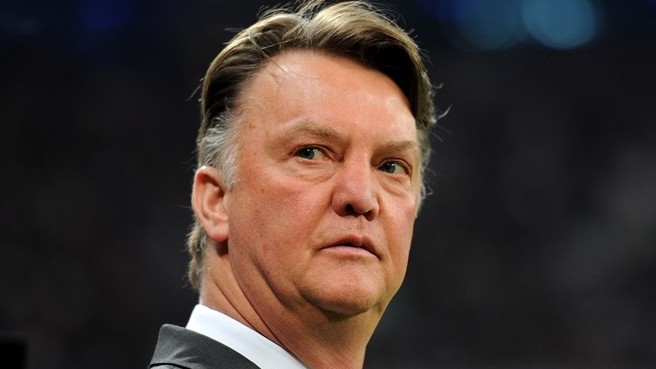 MANCHESTER — Deposed English Premiership football champions Manchester United yesterday appointed Louis van Gaal as their new manager following the sacking of David Moyes last month.
As Sportsmail exclusively revealed, the Dutchman has replaced caretaker boss Ryan Giggs in the Old Trafford hot-seat at the end of the season, with the Welshman appointed assistant manager.
Giggs also announced his retirement from playing yesterday to take up the No 2 job. He retires after 963 appearances, 168 goals, 13 titles, 4 FA Cups, 4 League Cups and 2 Champions Leagues trophies.
Frans Hoek and Marcel Bout join the club as other assistant coaches, while Van Gaal — currently the manager of Holland and who becomes the club's first foreign boss — will begin his new role after this summer's World Cup in Brazil.
Twelve months to the day since Sir Alex Ferguson retired, Van Gaal — who penned a three-year deal — said: "It was always a wish for me to work in the Premier League. To work as a manager for Manchester United, the biggest club in the world, makes me very proud.
"I have managed in games at Old Trafford before and know what an incredible arena Old Trafford is and how passionate and knowledgeable the fans are. This club has big ambitions; I too have big ambitions. Together, I'm sure we will make history."
Giggs said: "I am thrilled to have the chance to serve as assistant manager. Louis van Gaal is a world-class coach and I know I will learn a lot about coaching from being able to observe and contribute at such close quarters.
"Manchester United has been a huge part of my life and I'm delighted to be able to continue that relationship in such a key role." Hoek comes in as a goalkeeping coach, with Bout specialising in scouting opposition. There is yet no word on the future of the Class of 92, including Phil Neville and Paul Scholes.
A statement from Manchester United read: "Louis van Gaal will take over as manager of Manchester United from the 2014/15 season. He has signed a three-year contract.
"Louis (62) has managed at the top level of European football for over 20 years and in that time has won domestic titles and domestic cups in three countries, as well as the Uefa Champions League, the Uefa Cup, an Intercontinental Cup, two Uefa Super Cups and domestic Super Cups in Holland and Germany.
"He will take up his post after the Fifa World Cup, where he will manage the Dutch national team.
"Ryan Giggs, English football's most decorated footballer and the United player with most appearances in the club's history, has been appointed as assistant manager. Ryan took charge of the first team for the last four matches of the 2013/14 season."
Announcing the appointments, Ed Woodward said: "In Louis van Gaal, we have secured the services of one of the outstanding managers in the game today. He has achieved many things in his career to date and Old Trafford provides him with a fitting stage on which to write new chapters in the Manchester United story.
"Everyone is very excited about this new phase in the club's history. His track record of success in winning leagues and cups across Europe throughout his career makes him the perfect choice for us.
"People know him as a larger than life character, but I have also been extremely impressed by his intelligence, thoughtful approach to the role and his diligence. I'm looking forward to working with him.
"I'm delighted that Louis has chosen Ryan as his assistant. Ryan's association with the club spans over two decades and his knowledge and stature will be of great use to Louis. In addition, this is a fantastic opportunity for Ryan to learn his trade alongside a world-class manager whose attacking instincts and belief in youth are tailor-made for Manchester United." — Daily Mail