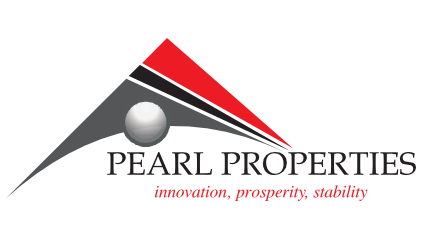 The property sector is subdued due to the illiquid conditions and harsh operating environment which has spawned increasing levels of rental defaults, market players have said.
BY BUSINESS REPORTER
In their financial results for the full year 2015 released last week, Pearl Properties and Zimre Property Investments Limited (ZPI) said the sector was experiencing weak demand for leased space and other real estate products.
"This resulted in rising voids and debtors as well as falling revenue due to reduced uptake of leased space and falling rental rates," ZPI chairman Buzwani Mothobi said in a statement accompanying the company's financial results.
"Tenants continue to rationalise occupied space. Demand for commercial offices and industrial premises remained weak as the market experienced excess supply, while uptake of retail space remained relatively stronger."
Pearl managing director Francis Nyambiri said the unfavourable operating environment has seen increasing levels of rental defaults, pressure for downward rental reviews, increasing voluntary space surrenders and legal evictions resulting in declining occupancy levels.
"The limited number of new companies into the economy has also resulted in weakened demand for space, mainly affecting the office and specialised industrial sectors where vacancies are increasing," he said.
He said occupancy levels had remained stable in the retail sector although tenants were requesting for downward rent review to remain in operation and maintain sustainable earnings to "combat competition from the rising number of informal traders with marginal overheads".
Nyambiri said the expensive mortgage facilities resulted in property sales transactions completed at suppressed prices, with affordability of mortgages being restricted to a smaller segment of the formally employed.
"The absence of long-term, competitively priced mortgage finance and poor liquidity has negatively affected the residential property market. To this end, residential property prices and the respective rentals are falling as a result of the weak demand and low disposable income," he said.
"In response, some financial institutions have taken strides by softening mortgage terms in order to increase uptake of residential properties by home seekers. However, there is limited demand for high value residential properties."
Pearl's revenue for 2015 declined by 3,53% to $8,48 million attributed to pressure on rentals and occupancy levels. In 2014, Pearl's revenue was $8,77 million.
Rental income for the year dipped by 4,11% to $8,34 million from $8,69 million in the previous year due to a drop in occupancy levels and reduced turnover-based rentals in retail sector.
ZPI's revenue declined by 4% to $5,46 million from the $5,70 million recorded in 2014. It said despite the pressure on rental rates and an increase in voids, rental income declined by 1% to $3,57 million.