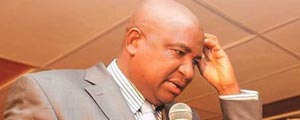 CLOSE to 1 000 prospective property owners have lost their stands after Pinnacle Property Holdings terminated their contracts for allegedly defaulting on payment on installments amounting to $3 million.
Report by Tarisai Mandizha
The stands are located in one of Harare new suburbs — Stoneridge. Pinnacle, which is owned by businessman Phillip Chiyangwa, yesterday published a list of clients whose stands had been repossessed.
"These listed stands are now available for purchase . . . ," said Pinnacle in a statement.
Contacted for comment Pinnacle property holdings chief executive officer Edmund Chiyangwa said the defaulting period ranged from six months to over four years.
"We issue statements every month, warning letters are issued after three months of default and periodically thereafter," said Chiyangwa.
Asked if the clients would be rewarded their funds, Chiyangwa said: "We have various schemes running on that particular project. Each scheme has its own provisions in the agreement of sale. Some provide for refunds, others do not. So it really depends on which scheme the defaulter is on."
Pinnacle Property Holdings is a diversified property holding and development company with interests in various projects.
Chiyangwa said the company had been at the forefront providing affordable housing solutions to the masses of Zimbabwe.
"We have various flexible schemes running that have made the home owning dream of many come true. We have, however, suffered development setbacks as a result of numerous defaulters who have not been servicing their dues," he said.
"The schemes we have offer purchasers with easy payment terms that range from as little as $50 per month. Purchasers are issued with immediate access to their stands upon signing agreements of sale.
"Some, however, have stopped paying for their stands and left us with no choice, but to terminate the agreements."
The Pinnacle Property Holdings group develops and manages a broad range of real estate initiatives that include residential, industrial, commercial properties, conventional hotels, boutique hotels and lodges.
It has a diverse and multi-disciplinary property and infrastructure development services with particular focus on prime and unique housing projects around Zimbabwe and the African region, ensuring aesthetic appeal, pleasant surroundings and exceptional quality.