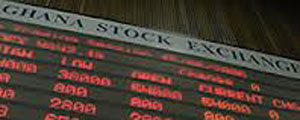 ZIMBABWE Stock Exchange-listed Dawn Properties Limited posted an after tax profit of $800 792 for the six months to September, a decline from $995 492 reported in prior year weighed down by administrative costs incurred after the company's rationalisation exercise.
Victoria Mtomba,Business Reporter
Dawn Properties chairman Phibion Gwatidzo said revenue remained flat at $2,8 million while operating profit was up 185% to $874 791.
Administrative expenses rose to $2,1 million from $1,8 million.
"The hosting of the United Nations World Tourism Organisation positively impacted not only our revenues, but tourism in general and the benefits are expected to flow as tourist arrivals increase," Gwatidzo said.
"The lease restructure initiative is in progress and completion is expected in the second half of the financial year.
"The recent change shareholding is also expected to impact business performance positively."
He said the hotel portfolio achieved a 3% increase in turnover to $1,3 million due to a 23% growth in revenue per available room at Elephant Hills resort which hosted the conference, while revenue per available room for Crowne Plaza Monomotapa grew by 1%.
Dawn Property Consultancy business turnover increased by 6% from the prior year.
"Overally, the business has been negatively impacted by the adverse liquidity situation which has led to reduced rent collection rates, resulting in reduction in commission earned from rent collections and valuation mandates from clients," Gwatidzo said.
Gwatidzo said operating profit for the period stood at $345 307 compared to last year $515 609 because of the once-off costs associated with branding.
He said the steady progress has made towards the development of the residential estate at Marlborough and the project will be operation by 2014.