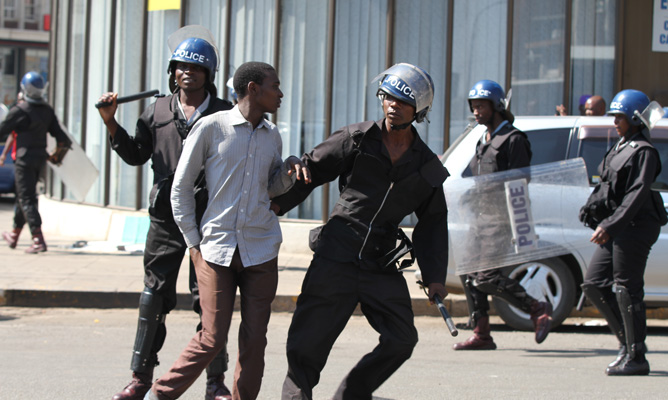 Following a spate of politically motivated violence, the Zimbabwe Peace Project (ZPP) is concerned by the "deafening" silence of the leadership of political parties, particularly the ruling party, Zanu PF.
BY STAFF REPORTER
Over the past few weeks, there has been widespread resurgence of political violence, mostly perpetrated by members of the ruling party.
In a statement, ZPP said "as an advocate of sustainable peace, we urge leadership of all political parties to foster peaceful strategies of resolving conflict and publicly".
The organisation said while it condemned in the strongest terms those parties and party members who provoke those with alternative political persuasions, it equally frowned upon those who engaged in violence even if it was in defence.
"ZPP notes that the perpetration of violence, whether in offence or defence, is equally detrimental to peace and party leaders should impress the same upon their membership," the organisation said.
Over the past two weeks at Hopley, there have been a series of violent clashes pitting Zanu PF supporters against MDC-T members.
Last week, 17 MDC-T supporters were arrested, while 10 others were reportedly left hospitalised after clashing with the police.
The opposition's supporters were holding a rally in Harare South, when the police pounced on them.
Prior to this melee, opposition MDC-T and Zanu PF supporters had clashed when the latter wanted to disrupt a rally by the opposition.
Over 13 MDC-T supporters were injured in the scuffle. as well as an unconfirmed number of Zanu PF supporters.
"We strongly call for the sanctioning of perpetrators of political violence, intimidation and other forms of harassment at party level and by relevant law enforcement agents without fear or favour," ZPP said.
The peace advocates said continued silence and lack of punitive or redemptive actions on perpetrators only serve to encourage repeated or "copycat" incidences.