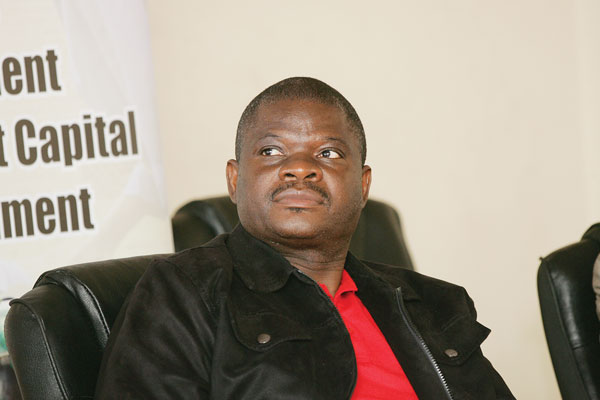 SENATE yesterday sat for only 25 minutes after just two senators from Zanu PF contributed to the debate on the motion in reply to President Emmerson Mnangagwa's State of the Nation (Sona) address, while their MDC Alliance counterparts snubbed the motion.
KUDZAI MUCHENJEKWA
MDC Alliance legislators in both Houses have been showing disinterest in contributing to the debate on the Sona speech. The party's vice-president Morgen Komichi, who is also leader of the opposition in Senate, told NewsDay that the party would not legitimise Mnangagwa by contributing to the motion on his speech.
"We cannot contribute to a debate on the presidential speech which was presented by a person that cheated and did not win the elections, because we still consider him as illegitimate," Komichi said.
"We were robbed, and it is not the first time — even in 2008 the late MDC-T president Morgan Tsvangirai was robbed, and so we are expressing our feelings about the robbed election by not recognising Mnangagwa's speech."
Komichi said they will leave Zanu PF legislators to debate Mnangagwa's speech and sing praises to him. He said the MDC Alliance would soon introduce several motions in Parliament to do with issues affecting the people.
"We will contribute to motions that we want. Right now, we will just let Zanu PF speak. We have several motions lined up on issues to do with vendors, the cash crisis, devolution of power and electoral reforms, and we will roll them out in Parliament timeously," Komichi said.
Meanwhile, MDC Alliance senators went to the defence of Zanu PF senators who were ordered by Senate president Mabel Chinomona, to debate in English since the Parliament interpretation machines were not working.
Harare Metropolitan senator Elias Mudzuri said Zanu PF MPs should be allowed to debate in vernacular as it would be easier for them to freely express themselves.
Parliament is also now training its interpretation staff to learn sign language to be able to interpret in the different languages as stipulated by the Constitution.