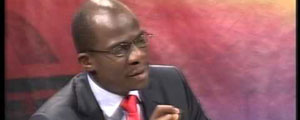 NEWLY-ELECTED MPs and councillors-elect have bemoaned delays to their inauguration, saying they are raring to go and implement their programmes which include infrastructure development and social service provision.
VENERANDA LANGA
NewsDay last week interviewed two MPs-elect and a provincial councillor from across the political divide for an insight into their plans. Here are the excerpts from the interviews:
Makhosini Hlongwane — Mberengwa East Constituency MP-elect (Zanu PF) My first priority are matters relating to food security. That is the key issue as the constituency is in region four (B) which is a drought-prone area due to effects of climate change.
For the past 10 years, the constituency has not had any meaningful harvest, coupled with issues of shortages of clean water.
We are going to further develop the Mberengwa East Climate Adaptation Small Grains Food Security and Nutrition Programme which is an integrated project to combat effects of drought and climate change in the constituency.
We have been doing that for the past five years, but now we want to see the programme much more polished and create awareness so that more people move from farming of larger to smaller grains as a human adaptation skill.
On social service delivery, we want to develop programmes that are as good as those carried out by non-governmental organisations like increasing participation at burial societies.
We already have Mberengwa East burial scheme which we are doing in conjunction with Moonlight, where people pay $1 to help finance burials in rural areas.
We want people in rural constituencies to be buried the same way as those in cities.
We also want to improve infrastructure at clinics and at schools. We already have a 28km rural electrification programme and we want to complete that project.
As MP and in the wake of the resounding Zanu PF victory underpinned by a greater political awakening by Zimbabweans and political revivalism, the doctrine of economic empowerment needs to be expanded because it is the spine upon which the economy can move forward.
I will move motions that push forward this indigenisation agenda. Fani Munengami — Glen View North MP-elect (MDC-T).
During the Seventh Parliament, I did a lot of projects and I am going to continue implementing what I had left out especially if the Constituency Development Funds are allocated.
We had plans to build a foot bridge between Glen View and Glen Norah and we are going to ensure that becomes a reality.
Residents of Glen View have shown a lot of confidence in me and I will have to improve on things that I failed to do during the last Parliament.
I had the privilege to discuss those with some of my constituents and they pointed out that I should improve on interacting with the business community, churches, schools, and also visit them to find out what it is they want improved so that I present those issues before Parliament.
I will raise motions that can improve the lives of people as well as my constituents.
The MDC-T still has unfinished business in Parliament and it is very unfortunate that we are no longer the majority.
It might be difficult to further developmental views, but if Zanu PF MPs decide to be progressive, then they will have to support motions brought forward by MDC-T MPs which have an effect of improving the lives of the people.
I was a member of the Portfolio Committee on Mines and Energy and we played a major role of keeping the Executive in check during the Seventh Parliament.
During the Eighth Parliament, I will be interested in being seconded to the same committee and the health committee.
I will fight to ensure that there is accountability in diamond mining as well as other minerals in the country.
I have no ambition to take up any posts offered by the Zanu PF government because of the nature of how they wrested the elections from our party.
We do not want to be associated with bad governance and therefore will only participate in Parliament and councils to improve lives of communities.
Margaret Zinyemba — Mashonaland Central Provincial Council member-elect (Zanu PF).
Provincial councils are a new concept after adoption of the new Constitution of Zimbabwe.
It is difficult to know how they will work since this is a new concept.
My expectations are that we will ensure resources are spread adequately and in a balanced manner throughout all the provinces of the country.
My major role will be to provide input in terms of planning and gathering views from the people on how these provincial councils will work.
Effectiveness of these provincial councils also entails gathering information from district and ward level, as well as from local authorities to ensure provinces are developed.