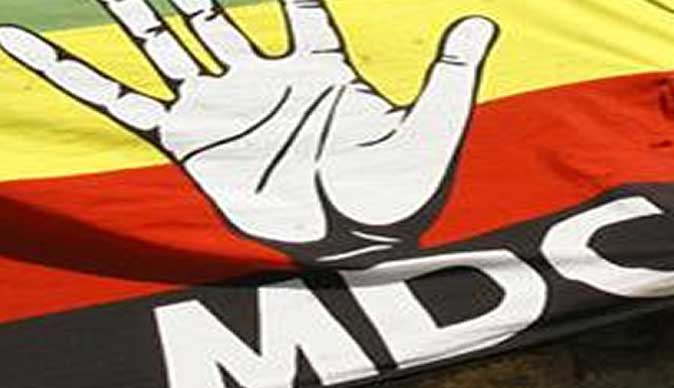 KWEKWE's newly-elected deputy mayor Aaron Sithole (MDC-T) is likely to lose his post after party members from Mbizo district recommended that he be expelled over allegations that he voted for Zanu PF's Matenda Madzoke as city mayor ahead of his party's preferred candidate.
Report by Blessed Mhlanga
Sithole is accused of conniving with Zanu PF councillors to dump the MDC-T's preferred mayoral candidate Aaron Gwalazimba. As part of the deal, it is alleged Sithole would land the deputy mayor's post which he eventually got after Madzoke was voted mayor.
MDC-T Mbizo district youth chairperson Searchmore Muringani said party members met last Thursday and unanimously agreed that Sithole should be recalled from council.
"He boycotted that meeting because he knows he is guilty of cutting deals at night in defiance of party resolutions and principals. He was not even the preferred party candidate for the deputy mayoral position, but was nominated for that post by Zanu PF after selling us out for personal gain," said Muringani.
The MDC-T had proposed Weston Masiya for the deputy mayor's position. MDC-T national executive member and Mbizo legislator Settlement Chikwinya also confirmed the move, saying they would rather have a by-election than keep a councillor who could not stick to party principles.
"Sithole has sold out the very core principals of the party and the district which sponsored him to council has informed me that they reached a resolution to recall him. I think it is safer to have a by-election than to have someone you can't trust representing you," he said.
Sithole yesterday refused to comment over the matter referring all the questions to the MDC-T.
Last week, the MDC-T fired Mutare mayor Tatenda Nhamarare together with three other party councillors for allegedly working in cahoots with Zanu PF in the mayoral elections.
Nhamarare, who was not the MDC-T nominee for the mayor's post, defied party instructions and worked out a deal with Zanu PF councillors to vote for him as the new mayor. In return, he and three other MDC-T councillors voted for a Zanu PF deputy mayor.
The other councillors are Farai Bhiza, Richard Mvura and Pamela Mutare. The party has threatened to do the same with councillors in Victoria Falls, Kwekwe and "possibly" Gweru.