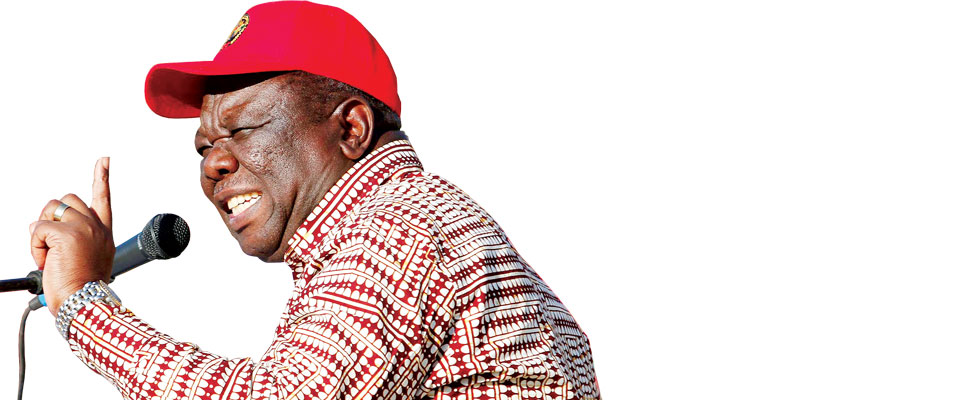 THE MDC-T Guardian's Council (GC) yesterday moved in to reunite the two warring factions fighting for control of the opposition party.
CHIEF REPORTER
The council, a group of elders responsible for advising the party leadership, met in Harare over the past two days and resolved to broker negotiations aimed at reuniting party embattled leader Morgan Tsvangirai and "axed" secretary-general Tendai Biti.
Tsvangirai and Biti broke ranks and had an acrimonious fallout last month after the latter led a group of "rebels" calling for leadership renewal.
The 28-member council chairperson Sekai Holland told journalists the party's advisory board had denounced factionalism and agreed to broker negotiations to end the hostilities that existed between the factions.
"In line with the constitutional mandate, the Guardian Council further resolved to explore effective strategies designed to ensure that a conducive environment is created within the party at all levels to facilitate dialogue," Holland said.
Holland, who was flanked by other GC members Cephas Makuyana, Patrick Chabvamuperu, Norman Mabhena and party spokesperson Douglas Mwonzora, also distanced herself from claims by the Biti faction that she had been nominated interim leader of the breakaway faction. Holland said the council had condemned intraparty violence, adding that party members implicated in the violence should be brought to book.
"The party must once again become one united, strong, effective organisation capable of winning the next election. In that regard, it must be bound by its founding values and principles of solidarity, democracy, fairness, transparency and accountability," she said.
The MDC-T was thrown into serious infighting following the assault of ex-deputy treasurer- general Elton Mangoma at the party's Harvest House headquarters over calls for Tsvangirai to step down.
MDC-T suspended Mangoma together with several other members from provinces in a move that observers said was purging all people against Tsvangirai's leadership.
Mangoma, Biti and other disgruntled members then held a meeting in Harare on April 26 and announced they had 'suspended' Tsvangirai, his deputy Thokozani Khupe and other top officials for allegedly deviating from the party's founding values. Tsvangirai in turn turned the tables on Biti, Mangoma and other officials and "fired" them from the party.