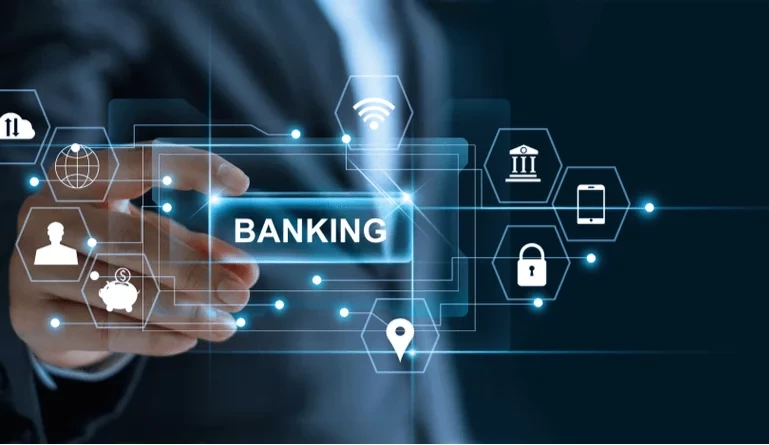 In the context of a financial services environment which has gone digital, we have seen all other aspects that feed into that sector also go digital. Digitalisation has permeated all aspects of life and the provision of financial services is one area of business that has undeniably gone under an almost complete transformation.
As the shift from traditional methods of financial services provision to online methods continues, marketing of financial services is also seen to be transitioning from traditional to digital marketing methods which are more attuned to the digitalised financial services environment.
Digitalisation has made marketing an interactive process as opposed to passive receipt of marketing content by customers. Unlike traditional marketing, customers now actively participate in the marketing process.
Social media in particular has been a huge game changer in marketing because customers get to give feedback on their experiences with a brand on very public platforms.
While a service provider is in the process of trying to connect with their customers by posting an advertisement on Facebook for instance, some customers may decide to take this as an opportunity to air their grievances about the service provider's products on that platform.
Such negative feedback is not easy to manage especially given that it is posted on a public platform for all to see. Social media has proven to be a double edged sword, improving customer reach because of ease of spreading word about your brand and products but in almost equal measure being a gateway for negative publicity as well.
For financial service providers in particular, social media presence has given them a relaxed persona and has made them within reach of their customers in a relaxed social context.
Social media marketing in particular the use of celebrity brand ambassadors has improved the perception that customers hold of financial services where they are often deemed to be complex, formal products and not easily accessible.
Digitalisation has given a digital persona to companies so to speak. It has improved how brands connect with their customers by making the connection and interaction more personal. Since customers have become an active participant in the marketing process, it means that this interaction has become more important but also delicate making it very crucial that it be managed properly.
Making it in digital marketing requires that financial service providers take the time to build a strong and unshakeable brand. A digital presence is simply an extension of your brand as it is known to customers.
A digital persona is simply visually representing what a brand is known to represent on the ground. If there is a disconnect between what a brand purports to be on a digital platform and what it is actually able to deliver to its customers, then that digital presence can actually turn out to be a company's undoing.
With limited to no control over what type of feedback you are going to get from customers, marketing digitally can turn out to be a very painful and nasty experience with very negative consequences. So digital marketing requires that service providers be able to walk their talk.
In marketing unexciting financial services, superior content creation becomes a key ingredient in ensuring successful digital marketing strategies. Sahwira huya timborangana is a one-minute 24-second advertisement run by Nyaradzo Funeral Services.
The lyrics, video and powerful artistry behind the song, combined tell a vivid and compelling story of how much you need Nyaradzo as your service provider. It is that level and quality of content that the market now demands of financial service providers especially in the context of digital marketing were customers can simply click away if they do not find themselves sufficiently engaged.
Digitalisation is also about creating unforgettable and beautiful customer experiences as they interact with the various virtual touch points when they come into contact with a brand.
Traditionally, inseparability has been a key characteristic of services where it used to be impossible to separate the production and consumption of a service and it was necessary that the service provider and customer be both present at the same time for a service to be produced.
In the advent of technology and digitalisation, financial service customers now get to navigate the terrain of service consumption on their own with only the help of message prompts in most cases.
In the absence of the physical presence of a service provider by way of a brick and mortar branch, customer experience becomes a very important metric in assessing the performance of a brand. Delivering a superior customer experience digitally demands a lot more from financial service providers.
When the customer gets to experience a brand without the direct input of the service provider then a lot more is required to keep things in check.
Customer experience optimisation strategies need to be put in place and customer journey mapping needs to be done where a service provider puts themselves in a customer's shoes and tries to better understand the customer's experiences from the customer's perspective.
Digitalisation has given a voice to customers. It has made customers actively participate in the marketing process outside the mere consumption of products. Digitalisation has enabled instant feedback from customers, both positive and negative and has thus made the customer more demanding.
The interconnectedness of the marketing mix has become enhanced and complicated due to the seamless omnichannel experiences characteristic of how many financial service providers are operating in an effort to make virtual and physical touchpoints co-exist smoothly.
So successful digital marketing is predicated on a service provider appreciating that digital marketing is an interactive process that requires creating a digital presence that speaks to what the brand can actually deliver.
In that regard, one could say that digital marketing is therefore more complex and demands more from financial service providers.
Tinevimbo Santu is a banking and finance lecturer at the Midlands State University
Related Topics