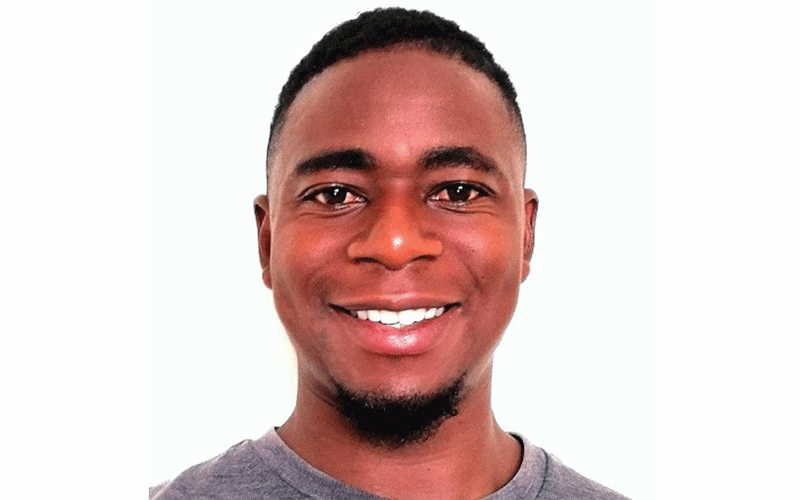 AFRICA is currently feeling the impact of climate change, as the continent has experienced drought, flooding, and extreme weather conditions. The low adaptive capacity can be attributed to the increasing population in rural and urban areas, which puts immense pressure on climate-reliant resources. This is a stark reminder that the Sustainable Development Goals (SDGs), set by the United Nations in 2015, are only left with seven years to be attained.
One of the most significant contributors to climate change is land use change which often involves deforestation.
Agricultural and industrial activities and construction on wetlands and greenspaces lead to the deterioration of carbon sinks and impede nature's ability to adapt to climate change impacts such as flooding.
Deforestation also results in biodiversity loss and the groundwater table lowering.
The effects of deforestation on energy use should also be considered, with an urgent need to explore and intensify alternative renewable energy production like hydropower generation, biogas, solar and wind energy.
Over-reliance on synthetic fertilisers also negatively impacts the climate, with excessive cultivation causing a decline in soil biology, rendering the soil barren and unable to sequester carbon.
These activities significantly increase greenhouse gas emissions, further impacting climate change.
Adopting regenerative agriculture is a remedial step to restore missing components in soil health, thus, reinstating the soil's ability to trap greenhouse gases such as carbon dioxide and nitrogen.
This creates a win-win cycle — the soil sequesters carbon from the atmosphere, making the soil healthier, yielding more crops, nutrient-dense food, and reducing greenhouse gases.
To achieve the SDGs and address the devastating impact of climate change in Africa, it is essential to emphasise the importance of the issues above and raise public awareness of the adverse consequences of deforestation activities and excessive fertiliser use.
Furthermore, a collaborative effort between governments, NGOs, and the private sector will help to provide sustainable solutions that help to combat the negative impact of climate change on the continent.
More than other places, African countries are prone to environmental challenges, such as deforestation, soil degradation and an over-dependence on fossil fuels which contribute to greenhouse gas emissions, exacerbating the impact of climate change on the continent. Most African countries have national policies and signed international agreements to address these environmental and climate challenges.
However, several factors hinder the successful implementation of these policies and achieving their commitments.
Deforestation occurs in many African countries. This is due to illegal logging and land clearing for agriculture, which leads to the depletion of forest resources. However, on paper, many African countries like Zimbabwe are addressing this issue by signing international agreements such as the Bonn Challenge, AFR100, and REDD+, aiming to protect forest resources, restore degraded land, and expand tree cover.
However, weak enforcement of policies, corruption, and limited funding have hindered the success of these policy commitments.
Soil degradation is a severe problem in African countries such as Ethiopia, Uganda and Tanzania. Unsustainable agricultural practices and land-use change are the primary drivers of soil degradation, leading to poor yields and food scarcity.
Countries like Ethiopia, Ghana and Rwanda have launched sustainable agriculture policies to address this issue.
The national agricultural policy in Zimbabwe promotes sustainable land use practices. However, implementation barriers such as lack of funding, technical capacity, and politics limit their success.
Africa has vast renewable energy potential, with many countries having committed to developing green energy.
However, limited access to funding, lack of infrastructure and policy and regulatory barriers hinder progress towards achieving targets.
For instance, renewable energy investors in South Africa have faced significant challenges, including red tape, regulatory instability, and a lack of financing mechanisms.
Even though the country's Integrated Resource Plan targets the implementation of 18 000 megawatts of renewable energy by 2030, progress towards this goal has been slow.
There have been increasing court cases against local enterprises and multinational corporations (MNCs) operating in Africa accused of contributing to environmental degradation, exacerbating climate change impacts.
The cases have gained widespread media attention, sparking global conversations on corporate accountability, sustainable development and environmental justice.
In 2020, residents from Mutare took the National Railways of Zimbabwe (NRZ) to court for civil damages, reclaiming the wetlands the company had occupied and turning into a dumping ground for hazardous waste. The NRZ had used the wetland as a dumpsite for over 20 years, polluting the area with toxins that had been found to have originated from timber treatment and other chemicals.
Mutare residents, who live near the wetland had suffered from severe health conditions, including respiratory illnesses and skin rashes, due to exposure to the chemicals.
The residents' lawsuit sought environmental remediation, compensation for communities affected by the contamination and forced compliance with environmental regulations.
This case highlights the significant impact of corporate negligence and polluting practices on communities and the importance of enforcing environmental regulations and holding companies accountable for their actions.
Belgian agribusiness firm, Socfin Group has been accused of violating workers' rights, land grabbing and environmental degradation in Cameroon.
On August 4, 2021, the company was sued by the Cameroonian NGOs, the Centre for Environment and Development and Synaparcam for land grabbing, deforestation and violations of the rights of workers and communities in the areas it operates.
The case accuses the company of acquiring land without consulting or compensating indigenous communities and engaging in deforestation activities while failing to adhere to sustainable agricultural practices.
Also, in 2020, Anglo-American, a multinational mining company, was taken to court by the community of Mokopane in South Africa for large-scale environmental pollution.
The community accuses the company of contaminating rivers and groundwater resources, causing health issues and environmental degradation.
The case sought legal redress by awarding damages to the community affected by the pollution and forcing the company to comply with environmental regulations.
The Coca-Cola company has been accused of depleting groundwater resources and contributing to water scarcity in many African countries.
In 2019, the company was sued by a South African community advocacy group, Women Affected by Mining United in Action.
The group alleges that the company's bottling plant in Polokwane has depleted the region's water supply, leading to an unprecedented water crisis in the area.
To mitigate the impact of MNCs on the environment, African countries should enforce regulations that hold companies accountable for environmental degradation.
Court cases against MNCs are a step towards achieving accountability, and companies guilty of environmental degradation should be made to pay for environmental remediation, compensate affected communities, and invest in sustainable land-use practices.
African countries must invite more investments in areas that promote environmental sustainability and harness alternative knowledge to ensure climate adaptation and mitigation.
Land use changes at any level should undergo an environmental impact assessment to prevent them from robbing future generations. We must remember that we do not inherit the planet from our ancestors but borrow it from future generations.
Takudzwanashe Mundenga is a journalist, NSERC-CREATE Climate Smart Soils fellow, and MSc candidate in capacity development and extension at the University of Guelph, Canada. His expertise lies in climate change and soil science communications.
Related Topics