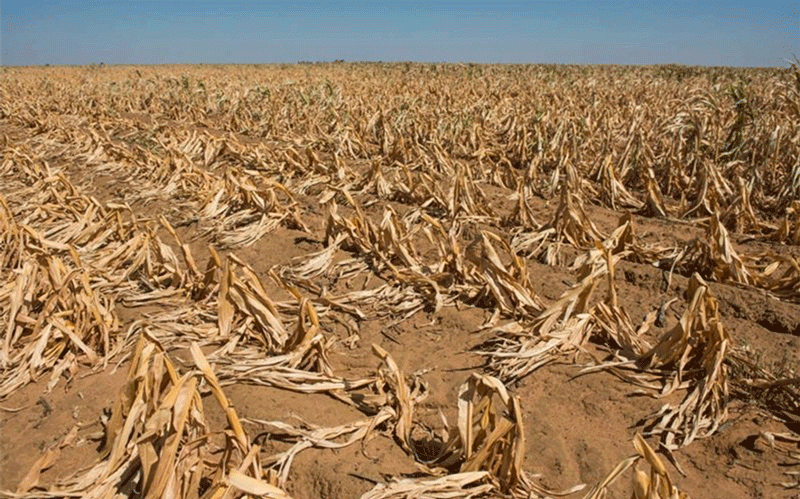 CLIMATE change is an existential threat affecting every region, so it is increasingly vital for young people to be educated about it. Including climate change in basic education in Africa could help create awareness and provide young people with the necessary skills to address this challenge.
The impacts of climate change are indiscriminate and future generations are at greater risk. Educating children about its causes and effects is crucial so they understand the importance of taking immediate action to tackle the issue.
Incorporating climate change education into the school curriculum is essential for Africa's "just transition" to a low-carbon and climate-resilient future. It can build a better understanding of the concepts of justice, equity, and sustainability, which are central to a just transition. It will foster a mindset shift that accepts the need for a just transition to a low-carbon society where everyone can participate and benefit. By doing so, climate education can support a just transition in Africa where no one is left behind.
One of the most notable statements was made by former United Nations secretary-general Ban Ki-moon. In his address to the African Union in 2014, he emphasised the need for Africa to take decisive measures to address climate change.
He stated thus: "Africa is the continent most vulnerable to climate change, and yet, it is Africa that can unleash its full potential to solve this crisis."
He added: "It is the young people who will carry the burden of this challenge in the years to come, and it is, therefore, essential that they are equipped with the knowledge and tools necessary to tackle the problem."
Similarly, the African Union has recognised the significance of education on climate change in Africa. In its Agenda 2063 document, the AU emphasises the need to "introduce climate change and environmental education in primary and secondary schools curricula" to raise awareness and promote behavioural change around climate mitigation and adaptation.
The African Development Bank has also been vocal about the continent's need for climate change education. In a report on climate change education in Africa, the bank stated: "Education can play a significant role in enhancing the capacity of African countries to respond and adapt to climate change."
The African Charter on Children's Rights and Welfare emphasises the importance of environmental education, which encompasses climate change education, in developing children's intellectual, moral, and social capabilities. Specifically, article 11 of the charter states: "Every child shall have the right to an education that shall be directed to his or her progressive acquisition of knowledge and cultural heritage of Africa, taking into account the child's evolving capacities, abilities and talents, and bearing in mind the need to incorporate the pertinent provisions of regional and international human rights and the rights and duties of citizens towards their society and environment."
This article emphasises the importance of incorporating environmental education, including climate change education, into the education system in Africa. In addition, Article 23 of the charter highlights the role of education in ensuring the socialisation of African children and fostering respect for the environment.
It states: "Every child has the right to a general satisfactory environment that enables the child's development, both physical and mental."
This article recognises the significance of the environment in children's lives and highlights the need for education to promote respect and care for it. The charter anticipates that African children can build a culture of sustainability and environmental stewardship for the continent's future by ensuring that children learn about environmental protection, including climate action, in school.
Children are future leaders and decisionmakers. They will inherit the planet and must have the knowledge, skills and attitudes necessary to address climate change. Climate change education will foster environmental awareness and develop eco-friendly behaviours. Learning tailored to understand climate change can help to cultivate pro-environmental attitudes, values and habits among children.
By using interactive, experiential, and collaborative pedagogical methods, climate education can go beyond imparting knowledge to encourage healthy, eco-friendly behaviours in daily life activities. Children learn to reduce their carbon footprint, embrace renewable energy sources and practise sustainable consumption habits.
Environmental education promotes critical thinking, problem-solving and creativity. It empowers children to think critically about issues related to climate change, devise innovative solutions and participate in climate action initiatives. It also provides a platform to integrate different subjects and disciplines. It enables educators to incorporate climate change topics into core subjects, such as science, social studies, arts and languages.
Several countries have incorporated climate education into their primary school curricula emphasising climate change knowledge and promoting sustainability in various domains. The approach to education in these countries is more pragmatic, interdisciplinary and interactive, focusing on fostering critical thinking and problem-solving skills. Incorporating climate education in primary schools can help create awareness, build new skills, catalyse, innovatively solving pressing environmental problems and motivate tomorrow's sustainability leaders.
Climate education was introduced into the Swedish primary school curriculum in 2011, making it the first country to incorporate climate change education in its school system.
Sweden's approach to education emphasises interdisciplinary and interactive learning, incorporating activities that build students' practical skills, values and attitudes towards sustainability.
It was integrated into the Finnish curriculum in 2014. In Finland, climate change education is incorporated across all subject areas, including arts, literature, civic education, mathematics and science. Finnish schools use an interactive, case-driven approach focusing on problem-solving and hands-on activities to increase student engagement.
In Bhutan, a low-carbon Himalayan kingdom, climate change has been incorporated into primary education since 2009. The Bhutanese approach emphasises the development of local resources and knowledge systems that encourage a holistic understanding of the environment and its interdependence with livelihoods.
Canada introduced climate education into the primary school curricula in 2016, focusing on building core competencies such as critical thinking, problem-solving and communication skills. Canadian students are provided with opportunities to learn how to deal with climate change and explore the current trends, initiatives, and measures that can be taken to mitigate it.
Overall, incorporating climate change into the primary school curriculum is an effective way to promote environmental awareness, equip children with essential skills and knowledge, and prepare them to be proactive citizens in tackling the challenges of climate change. Climate education promotes inclusive and participatory decision-making processes that enable young people and their communities to join the conversation, share their concerns, engage in dialogue and contribute to policymaking.
Takudzwanashe Mundenga is a Zimbabwean journalist based in Canada. He is an NSERC-CREATE Climate Smart Soils fellow at the University of Guelph, reading for an MSc in capacity development and extension.
Related Topics