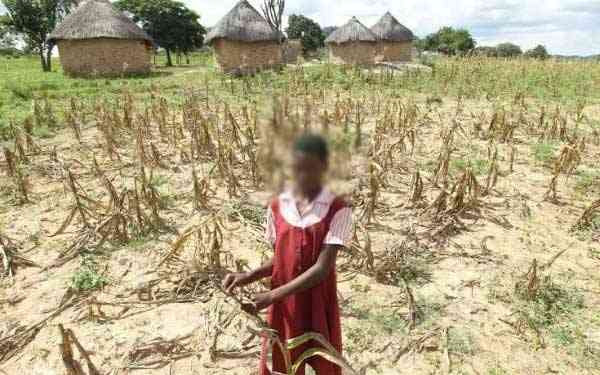 CLIMATE change is a critical issue affecting everyone on the planet. It affects the air we breathe, the water we drink and the food we eat.
In the past few years, we have seen how extreme weather events' increasing incidence and intensity have had damaging effects on communities and their livelihoods. Zimbabwe is particularly vulnerable to the adverse impacts of climate change, and its commendable that government is taking steps to address the issue.
One of the most critical things that Zimbabweans and the entire world must understand is that climate change is not an act of God. It is as a result of human activities. The evidence supporting this statement is overwhelming.
According to data from the Intergovernmental Panel on Climate Change, human activities, particularly burning of fossil fuels and changes in land use, have contributed significantly to increased concentration of greenhouse gases (GHGs) in the earth's atmosphere. This has led to global warming, which, in turn, has triggered climate change and its attendant impacts.
To illustrate the point further, we can look at the recent occurrence of cyclones in Zimbabwe and other African countries. Cyclones Freddy, Idai, Dineo, Charlene, and Eloise, which have caused death, destruction and displacement in many parts of Zimbabwe and southern Africa, were all attributable to human causes. Due to human activities, the increasing global temperatures have led to warmer ocean temperatures.
Warmer ocean temperatures, in turn, lead to more severe and frequent tropical storms and cyclones. This shows that the consequences of our actions are not abstract or far off; they are happening right now and are affecting millions of people.
It is worth noting that developing countries such as Zimbabwe that have contributed the least to global GHG emissions are the most affected by the impacts of climate change.
In contrast, industrialised nations — which have been responsible for most of the emissions over the past century — have enjoyed the benefits of economic growth and development while contributing significantly to the problem of climate change. This presents a complex global justice issue that the international community must address urgently.
It is incumbent upon the industrialised nations to take responsibility for their historical emissions and provide adequate support to vulnerable countries such as Zimbabwe to cope with the challenges posed by climate change.
One of the most significant ways industrialised countries can demonstrate their commitment is by providing financial and technical assistance for mitigation and adaptation measures in developing countries.
The Paris Agreement, adopted by the United Nations Framework Convention on Climate Change parties in 2015, provides the legal framework for collective climate action by all countries. It recognises the different circumstances and needs of countries. It stipulates that developed countries must provide financial resources to assist developing countries in transitioning to a low-carbon, climate-resilient future.
The agreement also established the loss and damage fund, intended to support vulnerable countries in dealing with the costs and damages of climate change that cannot be mitigated or adapted to.
Zimbabwe has been taking significant strides in climate action, despite limited resources.
The country's low emission development strategy outlines a path to reduce GHG emissions by 33% by 2030. The strategy's key pillars include renewable energy development, sustainable biodiversity management, and climate-smart agriculture.
Some initiatives are in place to strengthen local communities' resilience to climate changes impacts. For instance, the Zimbabwe Resilience Building Fund is a multi-donor initiative funded by the European Union, the Government of Sweden, the Foreign, Commonwealth and Development Office and the United Nations Development Programme.
The project aims to empower communities to cope with climate change shocks and stresses. It is expected to reach up to 300 000 households in rural areas promoting sustainable agriculture, natural resource management, and gender equity.
The Zimbabwean government has committed to climate action by implementing various mitigation and adaptation measures.
To ensure a positive impact on climate action, some initiatives have been introduced to help reduce the vulnerability of small-scale farmers to the impacts of climate change, such as droughts and floods.
The Pfumvudza programme advocates conservation agricultural practices such as minimum tillage, crop rotation, and inter-cropping. These practices help to reduce soil erosion, improve soil health, and increase soil water retention.
Ultimately, they promote carbon sequestration in the soil, which helps reduce GHG emissions and mitigate climate change.
Pfumvudza also promotes the use of drought-tolerant crop varieties that require less water and are better able to withstand erratic rainfall patterns.
By reducing GHG emissions from agriculture and increasing the resilience of small-scale farmers to climate change, Pfumvudza is contributing to the global effort to mitigate the impacts of climate change.
However, despite the efforts by the Zimbabwean government to address climate change, the country is still highly vulnerable to its impacts.
The competing priorities of economic growth and climate action across sectors, such as energy, agriculture and mining, continue to make it challenging for Zimbabwe to achieve its ambitious climate goals.
The country needs more significant support from developed countries to accelerate its transition to a low-carbon, climate-resilient economy.
Climate change is an urgent issue requiring collective action and co-operation from all countries. Like many other developing countries, Zimbabwe is already feeling the impacts of climate change due to human activities in developed countries.
The industrialised nations must take responsibility for their historical emissions and provide adequate support to vulnerable countries to cope with the challenges posed by climate change.
However, more significant support is needed to accelerate the country's transition to a low-carbon, climate-resilient economy. This support will enable Zimbabwe to achieve its ambitious climate goals and have a voice in the loss and damage fund.
Finally, it is essential to emphasise that climate change is a problem caused by human activities. Our collective responsibility is to address it now before it is too late.
Takudzwanashe Mundenga is a Zimbabwean journalist based in Canada. He is an NSERC-CREATE Climate Smart Soils fellow at the University of Guelph, reading for an MSc in capacity development and extension. He writes here in his personal capacity.
Related Topics