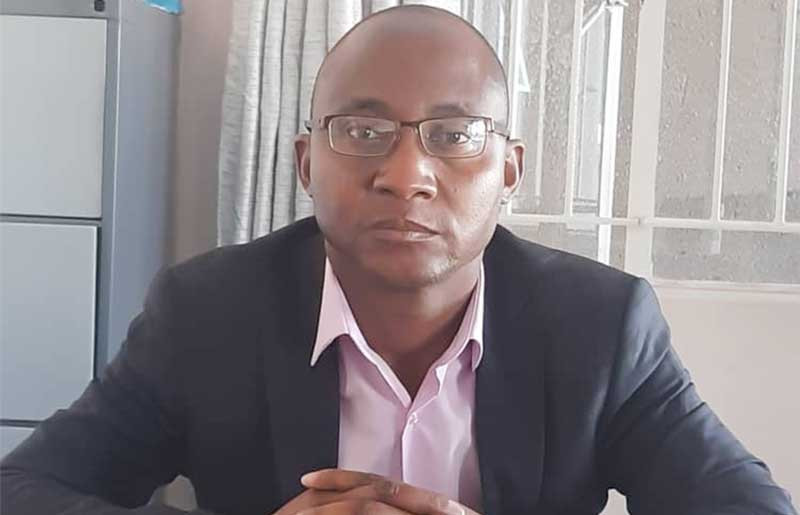 ON Sunday, I met hell when I tried to connect with roads leading into Harare from Masvingo.
I thought Amalinda Road would be a better option, only to discover that it was worse. The traffic congestion was nauseating, with no movement at the narrow Amalinda bridge.
The road is now impassable, the sides are washed away, the potholes are very deep and wide, yet the road is one of the only two options into the city.
Why is it that the Transport ministry does not take quick action on the road that services thousands of vehicles per day?
The road requires continuous maintenance and if the local authority cannot do that, the ministry should come in. Afterall, this is the road that is part of the Trans-African Highway Network, a key continental trade route.
Someone is sleeping on duty and that cannot be tolerated.
The same negligence can be said of the Kirkman Road (Old Bulawayo Road), which has been neglected for the past two years.
Who is responsible for roads rehabilitation? Does the responsible ministry know the mess surrounding the roads repair projects?
Government has done some fantastic work in other areas, but the road network in the capital is in a shocking state.
The Harare-Beitbridge Highway was famous for accidents, with thousands of people losing their lives since Independence in 1980.
The new road is now up to standard and is nearing the heart of the city where the Mbudzi interchange is under construction, in line with National Development Strategy 1 and Vision 2030, where Zimbabwe is expected to have achieved an upper-middle class economy status.
However, the congestion at Mbudzi roundabout is unbearable and the responsible ministry should do better.
What is surprising is Amalinda Road continues to deteriorate with no one showing concern. It has developed huge potholes that have become a menace to motorists.
Why are there no efforts to widen the road considering motorists struggle on a daily basis?
The small bridge along Amalinda Road can only accommodate one car at a time, a development that could have been corrected long back by constructing another adjacent bridge.
Yes, we may ululate that we are going to have state-of-the art road infrastructure 18 months from today, but let us also reflect on the value of time lost while critical workers are stuck in congestion.
We have nurses, doctors, immigration officers, magistrates, prosecutors, judges, police officers, guards who are caught in the congestion for more than two hours yet their services are of great importance to the nation.
My belief is that the Transport ministry can do better by opening up more roads as a matter of urgency.
The nation should not allow such chaos to prevail as it derails progress.
Many of our urban roads are now like rivers, yet we have a whole ministry and councils that have directors driving state-of-the-art vehicles.
Central government should consider the plight of urban dwellers who have long cried about the bad state of the roads.
Vision 2030 cannot be achieved when we have managers who sleep on duty. Drive through Glen View, Glen Norah, Budiriro, Mufakose, Kambuzuma and appreciate the gravity of road damage in Harare.
The mushikashika drivers are worsening the already bad situation by picking and dropping passengers in the middle of the roads.
Life becomes more miserable for many motorists who have to endure long hours in the congestion.
propose that some of the following measures be considered seriously if congestion is to ease out.
A moratorium should be issued to stop long-haul trucks from moving during peak hours. It would be prudent to allow movement of haulage trucks between 9am and 4pm only if congestion is to be reduced.
More roads should be opened starting in Harare South. If the Golf Club Landas Road can connect to Chitungwiza directly, the better. Some more roads can be opened to Chitungwiza Road through Southlea Park.
lt is not a secret that Amalinda Road should get urgent attention, including widening it and the subsequent feeder roads should receive the same attention through to Glen Norah. The feeder roads are almost impassable because of potholes, which I think government can urgently act upon. Urban dwellers have genuine concerns that need central government action.
lThe roads passing through many suburbs need serious action or simple resurfacing. Glen View, Budiriro, Mufakose, Glen Norah roads are an eyesore. Who is sleeping on duty? The contractor?
The Transport ministry should work expeditiously to reduce the challenges bedevilling motorists.
Johannes Marisa is president of the Medical and Dental Private Practitioners Association of Zimbabwe. He writes here in his personal capacity.
Related Topics