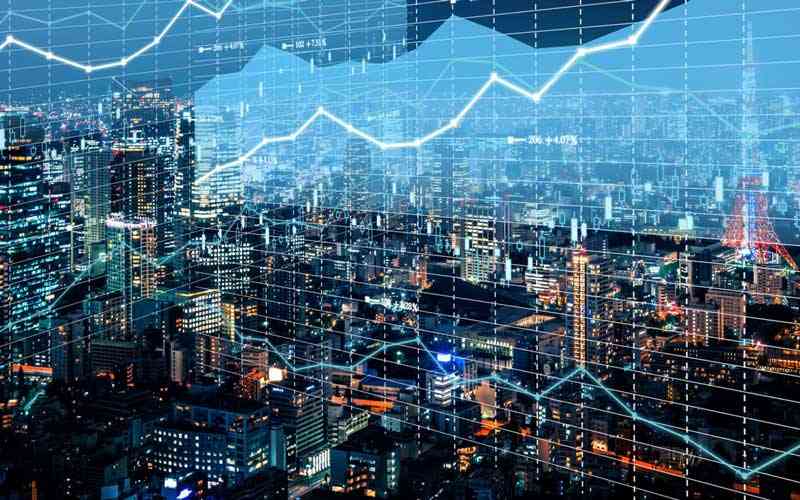 THE Christmas holiday is now a sad reminder of how Zanu PF, after 42 years of non-stop destruction, has managed to turn the majority of the people into loafers.
By 1980 Zimbabwe had most of its people working in mining, manufacturing and agriculture etc. But right now the future spells doom because most of these industries are either defunct or ailing.
The country used to have thousands employed in the mining sector. This was long before the discovery and exploitation of Marange diamonds, which were looted by so-called investors brought by the Zanu PF Look East Policy.
The government must stop being a joke. The farming sector used to employ hundreds of thousands of workers. An unplanned populist communist-like grab and pillage of commercial farms threw most farm workers into quandary.
Harare and Bulawayo which used to be industrial hubs have grass growing on industrial plants and crows nesting in industrial chimneys, meaning thousands of workers are now redundant.
Most who are lucky to be "employed" somewhere, somehow cannot get their salaries on time; it doesn't matter whether one is employed in the public or private sector. Being employed is now a privilege and not a right. At this rate very soon there will be no workers to talk about, but slaves. - Toendepi Gamwa
Is Chief Chitsa mobilising revenue for govt or personal accumulation?
MY recent Christmas holiday to my rural home in Chitsa, Gutu district was ruined by the court fines accumulated under Chief Chitsa. The different fines and payments being charged by Chief Chitsa left many villagers wondering whether they are part of government revenue mobilisation or self-enrichment. The current chief is yet to hand over the chieftainship to the next chief (the current chief "ari kutema uterera" — more than two years now, since the death of his father).
The chief is robbing villagers. Are these fines and payments legal and fair? Cows, goats, sheeps, donkeys and chicken are being paid to the chief. Is the Local Government minister July Moyo aware and how is the chief accounting for the use of those resources?
We need help and answers from authorities? Where is the Zimbabwe Anti Corruption Commission? Villagers are living under a Rhodesian era. How is the chief using these looted resources? Why are the fines applied to villagers selectively. Here is the list of fines the subjects are being made to pay
lIf you are summoned to the chief's court, you are asked to pay US$25 in cash.
lHolding an all night prayer at your homestead you should notify the Chief and pay US$10. Where is the freedom of worship? Where do poor villagers get the money?
lWhen you hold family memorial services, the subjects are asked to pay a fee of US$10. What for? I wonder.
lFor sinking a home borehole US$25 is demanded even if it benefits the community.
lErecting tombstones for your departed loved ones — the chief demands US$10 per grave.
lChief Chitsa demands US$10 for bereavement in a family.
Is there justification for all these fines and payments. Have we become slaves in our own land orcountry? This is pure greedy and colonial.
Desperate villagers are being robbed in daylight by the Chief and the authorities are doing nothing. We demand the Local government ministry to intervene. The ministry should gazette fines and payments to be made to chiefs. Chiefs should use those fines and payments to build their areas by funding school repairs and hospitals medications.
We need developmental chiefs and not chiefs who make life difficult for villagers just like what Chief Chitsa is doing. - Angry Chief Chitsa subject
Zanu PF brewing dissent
S
INCE we attained independence in 1980, political formations have never been aggressive and never built alliances against Zanu PF as we are witnessing today.
Government, of late, has largely been made up of leaders who are arrogant, ignorant and live in exclusive bubbles and hold on to the belief that they are the greatest. Whatever they do is for the benefit of Zanu PF members only, the party and its structures.
Talk of every good thing, it belongs to Zanu PF: All commuter omnibuses, banks etc everything good belongs to Zanu PF, but poverty and every bad thing is brought about and belongs to the opposition political parties.
We cannot operate as if everything is normal. Our economy is dying. More and more people are flooding neighbouring countries looking for jobs. Yet we have plenty of resources and the citizens are well-educated. Of late, we have become a nation of exporting best talent and most skilled labour.
Our brothers and sisters are now taking the risk of being underpaid abroad just to escape grinding poverty back home. It is a classic situation of Esau selling his birthright to Jacob for a bowl of soup.
Back home, citizens' cries can be likened to a dwarf crying in the shadow of a giant. Despite all the resources we have, like diamonds, gold and other precious minerals, we are failing to build big enough industries to prop up our economy.
Our leaders think they are very important, and that they are doing their best for the people of Zimbabwe, but the tragedy is that they are the ones in need of help. I sense the formative and infancy of an uprising. - Citizen
Related Topics