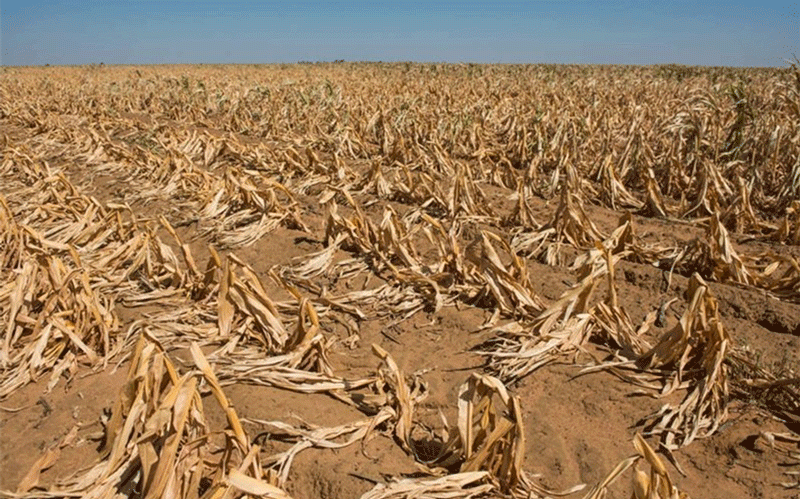 The Kunming-Montreal Agreement was adopted on December 18, 2022 during the Global Conference on Parties (COP) 15 on Biodiversity. It was hosted by Canada and chaired by China. It is a landmark agreement which seeks to guide global action on nature through to 2030 by achieving ambitious goals which seek to protect biodiversity and restore natural ecosystems. It was a well-attended event with over 188 government representatives, the private sector and various non-governmental organisations.
The United Nations Environmental Programme stated that the planet is experiencing a dangerous decline in nature as a result of human activity. It is experiencing the largest loss of life since dinosaurs; with an estimated one million plant and animal species now threatened with extinction.
All nations agreed to sign the agreement except for the Holy See and the United States of America even though the delegates were present during the conference. Four central goals and 23 targets were established, they were mostly directed on restoring natural ecosystems and promoting sustainable development as an effort to reverse where possible, the damage caused by humans such as overexploitation, pollution and land misuse.
First of all, it is important to simplify the concepts by definition. Biodiversity refers to all different kinds of life which are found in an area; consisting of a variety of animals, plants, fungi, micro-organisms such as bacteria. It is a very important aspect to humans because it supports everything in nature that we need to survive such as food, clean water, medicine and shelter.
An example of loss of biodiversity is when we dump waste (old) oil from our garages or earth moving plant then dump it into the nearby river. Oil is not edible or compatible to fish and other aquatic species, hence depending on the concentration levels; it may lead to the mortality of fish found in the river or lake. Some will instead dispose off poisonous chemicals containing waste with mercury or cyanide which will instantly poison the water source; creating a fatal risk to farmers drawing water from the lake for irrigation, consumption and the aquatic life found in the water.
Basis of the global biodiversity agreement
There was a growing need to develop a tool and framework which addresses the alarming continued loss of biodiversity including the threats being posed on nature and human-wellbeing.
In almost all the countries, there was a cordial need to develop urgent action to halt and reverse biodiversity loss where possible so as to put nature on a path to recovery for the benefit of people and the planet by conserving and sustainably using biodiversity so as to ensure the fair and equitable sharing of benefits from the use of genetic resources whilst providing the necessary means of implementation.
The framework seeks to develop and encourage innovation, systems and practices which lead to the reduction of human-induced species extinction by 2050 whilst seeking to increase abundance of native wild species to respectable healthy and resilient levels.
It also seeks to develop and support the sustainable use of biodiversity in such a way which does not inhibit economic development but in such a manner in which ammenities and demands can be met whilst ensuring that there is careful consideration of nature and the environment; with room for innovation to create designs which increase the level and quality of biodiversity found within the particular area.
Key targets of the framework
There were a lot of realistic and futuristic aspects of focus which were presented. However, I will always affirm that each society and scenario is different based on the social class and baseline activities of the targetted populace. An interesting target is that on "halving food wastes". This is a noble cause and will look to reduce the amount of natural resources used for excessive food production.
However this may be a bit limitting as most developing countries are working hard to achieve set targets for agriculture production to ensure adequate food reserves and sufficient quality at sustainable quantities for exports.
Another Target which was set is "Effective Conservation and Management of atleast 30% of the World's land, coastal areas and oceans". This is a critical and progressive target which enable the global sharing of research and ideas for conservation organizations, the private sector and governments through various technologies and systems.
"Restoration of 30% of terrestrial and marine ecosystems". "Reduce to near zero; the loss of areas of high biodiversity and ecological integrity". These are very critical targets which will ensure that some of the critical biodiversity species are well preserved and expanded where possible, much of the medical tablets, body lotions and food spices in their perculiar richness are from nature sot their preservation is as important as our human lives.
Some of the key fundamental concepts of the Framework are centered on the aspects of respecting local cultures and indigenous knowledge systems, encouraging and facilitating the inclusion of women and youth in programmes and matters of Biodiversity and Sustainable Development, it also has a focus on local community development, stewardship and beneficiation from the natural resources such as wildlife which are found within the areas which they live in.
Surprisingly, Zimbabwe designed and implemented a similar landmark programme during the 1980s which was termed CAMPFIRE (Communal Areas Management Programme for Indigenous Resources). It was the first project of its kind in Africa. It was developed after the passage of the Zimbabwe Parks and Wildlife Act of 1975 which transferred the ownership of wildlife from the State to being communal property of the people.
The CAMPFIRE Project, for example, a Trophy Hunter would have to pay fees to the local community of the area for hunting of non-endangered species only. The financial proceeds from the activities would be used for development of schools, clinics and wildlife research facilities; with the game meat being shared amongst the local community.
There is also an important goal which seeks to focus on innovation and developing sustainable development plans and systems which use biodiversity whilst maintaining ecosystem functions such that they do not end up depleted.
Enabling factors for Developing Countries
Finance was a key topic at the COP15 during its entirety; with discussions centered on how much developed countries will send to developing countries to address biodiversity loss.
This remained a major sticking point during the conference. Some of the participants, particularly from Africa addressed concern on the difficulties in accessing the funds for sustainable development initiatives and projects from the Global Environment Facility (GEF) with emphasis that it had become a very beaucratic process and very difficult to benefit from.
Some members from Developing Countries then requested that the Global Environmental Facility (GEF) sets up a special Trust Fund-GBF Fund to support the implementation of the GBF (Global Biodiversity Fund) in order to ensure an adequate, predictable and timely flow of funds.
There were various proposals and targets which were put across which seek to support Developing economies in combating biodiversity loss. These include the phasing out or reforming subsidies that harm biodiversity by atleast $500 billion per year; while scaling up positive incentives for biodiversity. The raising of international financial flows from Developed Countries to Developing Countries to atleast $30 billion per year.
Which Role can the Private Sector Play?
The Biodiversity and Climate Change agenda is of high priority on a global level, sooner than later; most governments are working on developing instruments and programmes which enable the public and private institutions to take careful consideration of these issues in the broad economic spectrum.
As of 2021, The Taskforce for Nature-related Financial Disclosures (TNFD) was introduced. It is a Global Pool of leading NGOs, banks, private institutions which was established to create a platform for visibility, funding and adopting various science based technologies and approaches for Nature Reporting and Analysis.
It comprises of some of the high-level global entities such as the UNDP, HSBC Bank, Bridgestone, Accounting for Nature, Price Waters Coopers, KPMG, London Stock Exchange Group, American Century Investments, Japan Bank for International Cooperation (JBIC), GetUpAfrica. The for the TNFD is (tnfd.global/about) .
It will be a great step in the right direction to have Zimbabwean private organizations as partners and members of these Global Nature and Climate related institutions.
Private organizations may soon need to build cultures which recognises the need for action on nature to reduce negative impacts and achieve the sustainable use of nature-capital. Building on the recognition that the nature-related risks, impacts and dependancies within the value chains and asset portfolios threaten the resillience and long term value of the organisation.
It is commendable to note that there was some of Zimbabwesm's leading private organizations which are already demonstrating the critical aspects of biodiversity loss which sum up this new Global Biodiversity Agreement Framework; such companies include notably Nyaradzo Life Assurance.
It is a leading organisation whose service delivery and visibility is unquestionable, the organisation has "Friends Of The Environment (FOTE) a full-time functioning department which is not part of their core business but solely dedicated for afforestation programmes nationwide for Non-Profit This shows the hope and proactive gestures of private companies in Developing Countries in addressing some of the global challenges without entirely waiting for external funds from the Developed Countries as they are mostly from volunteering elements.
Tichakunda Kudzai Maposa is a youthful regional Environment and Natural Resources practitioner with regional experience from South Africa, Zimbabwe, Zambia and Rwanda. He is also a member of the World Circular Economy 2022, Blue Member of the European Business Council for Rwanda, an alumni of Africa University. He can be contacted on ;

[email protected]
Related Topics