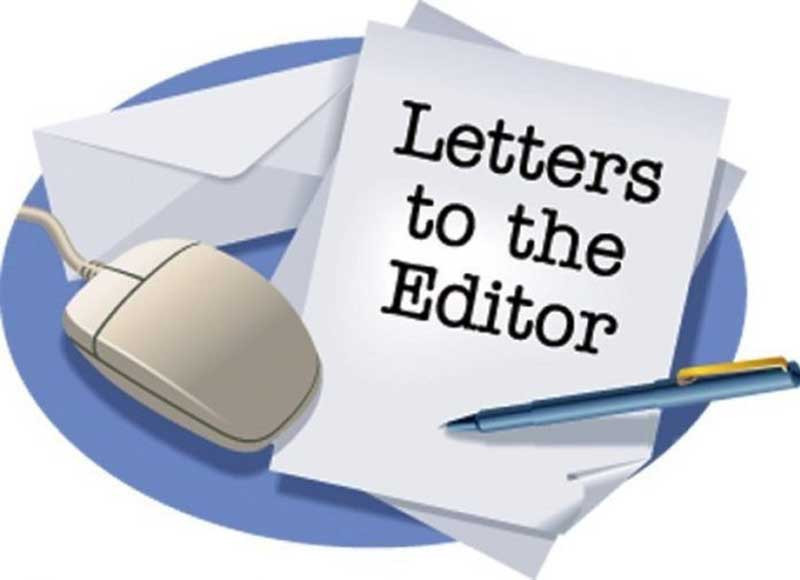 DWELLING on the past cannot help us build a better future.
I believe all that the late former President Robert Mugabe said or did was only meant to prolong his stay in office.
Evidently, of the 37 years he ruled, his legacy remains controversial.
President Emmerson Mnangagwa has opened a new chapter, Zimbabweans should give him a chance.
Japan was left in ruins after it was nuclear-bombed in 1945, but are they not a good trading and progressive partner with the First World? They have picked up the pieces and taken their country forward.
Likewise, Zimbabweans should unite and fight for a common cause, with the opposition parties included.
We need to dump the Mugabeism attitude and embrace everyone, shun the we-can- do-it-alone mentality.
We need to understand that we need help as a country. This warped mentality that we can do it alone is what got Zimbabwe in the mess it is in right now.
We need to wake up and realise that Zimbabwe is just another country in a world of over 200 nations looking for investment. Being arrogant and stubborn will take us back to the stone age era.
The world doesn't need Zimbabwe, but Zimbabwe needs the world.
There is nothing wrong with Britain giving us loans or even ideas on how best to fight corruption.
If we do not get the loans, how do we solve the cash crisis?
The biggest problem that we now have is this Zanu PF mentality that anything from the West is genuine. - Alfred Tamirai
Police must restore order during festive season
WITH the Christmas holiday season upon us and with schools set to close soon, there is need for caution on the roads.
Our roads are in a terrible state, meaning drivers and pedestrians should always be on the alert to minimise road carnage.
Law enforcement agencies should be deployed strategically, not as bribe seekers, but rather to inspect vehicles and ensure that they are roadworthy and drivers are properly licensed.
More often than not, vehicles that are not roadworthy are found on the country's roads, raising suspicion that motorists would have bribed their way past police checkpoints.
If the scourge of road traffic accidents is to be ended, there is need for the removal of all defective vehicles from the roads, while unlicensed drivers deserve to be locked up.
Drivers also need to understand that there is no need to drive while they are tired and instead should ensure that they are well rested before taking to the wheel.
Public service vehicles should also be scrutinised very carefully, as a fair number of accidents involving such vehicles contribute to the high number of fatalities on the country's roads.
The holiday season means there will be more traffic and thus the need for continued vigilance.
The main cause of road traffic accidents is human error, meaning there is need to ensure that this is reduced by all means necessary.
If human error is eradicated, the number of accidents will certainly fall and this is where law enforcement agents come in.
As we begin December, we hope you are all mindful of the importance of observing road rules and driving safely. - Matthew Rera
Zanu PF must dump old practices
ZANU PF should depart from its previous flawed practices and adopt international best practices in the selection of its second secretaries.
The candidate(s) for first secretary should announce their running mates or preferred second secretaries before they are endorsed or elected as the party's first secretary. They need not bring in their deputies via the back door.
This way, congress votes for the first secretary, and, indeed, his two deputies, in an informed manner.
This process also promotes a culture of transparency and evidence-based organisational development.
It dissuades nepotism, tribalism, regionalism and even cynicism, when for the latter; vice-presidents are chosen for their lack of competency and thus perceived a negligible threat to the top dog, in the event the top cadre fails to deliver.
The size of the politburo needs to be reduced to 20, and should consist of the party's 10 provincial chairpersons, women and youth league heads, two vice-presidents, party president, secretary for administration, political commissar, party chairperson and two other nominees the president and first secretary invites.
From that list, it is a no-brainer that a nine-member standing committee of the politburo will exclude the 10 provincial chairpersons and one presidential appointee.
When the size of the population or party membership is taken into account, Zanu PF party organs such as the central committee and congress are hugely bloated.
It is time they were trimmed.
The next congress should see delegates trimmed to 500 or less, if indeed this is a new era of prudence and increased productivity. - Norest Dafi
IN response to Alarm as armed robberies shoot up, KASI CLEVER says: The country has been badly managed such that criminals end up committing crimes willy-nilly.
BEKEZELA DLODLO says: Zanu PF created all these criminals because of its bad leadership and policies. Most of those criminals are connected to the ruling party and they use it as their shield. There is no rule of law in the country, imagine how the machete gangs are now terrorising citizens.
IN response to Chamisa rips into ED, WAMANXULUMA MBUYAZI says: Human rights violations are not only incarceration of opposition activists, but also the failure to provide a good health system, a working infrastructure, reformation of politics and freedom of expression.
PAUL MLAMBO says: I thought the real opposition would have pushed Zanu PF out of power within the first 10 years of its formation, but have realised that the opposition is also part of the problem. As long as they can't outsmart Zanu PF, to me they are not the solution but part of the problem.
RINDAI SHAMVA says: But team Zanu PF buffles me a lot. They were even told by their friend Rwanda President Paul Kagame that before they go out to convince the international community, they should first make amends with their own people which is the opposition. Discuss and agree with the right people, not those Political Actors Dialogue copycats masquerading as genuine opposition. They must talk to real opposition and make sure they speak the same language on national issues with them on the international stage without prejudice because the international community knows who the real opposition is and they know them very well. But Zanu PF tries to bribe its way up, which is impossible.
MOYO OSAMA says: Little did Zanu PF know that by inviting the Commonwealth team to Zimbabwe, it was shooting itself in the foot. God knows how to expose crooks.
Related Topics