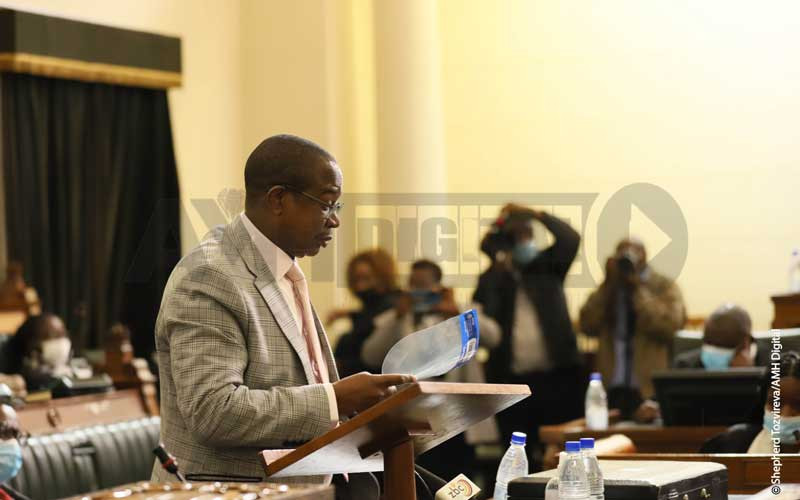 PARLIAMENT of Zimbabwe has just ended its 2023 national budget consultations, with the Legislature under pressure to increase public participation amid concerns that the process has, over the years, lacked the people's input.
A budget, in simple terms is an estimation of revenue and expenses over a specified future period and is usually compiled and re-evaluated on a periodic basis. Budgets can be made for a person, a group of people, business, a government, or just about anything else that makes and spends money.
According to Section 141 of the Constitution of Zimbabwe Amendment (No.20) Act of 2013, the public is guaranteed access to and involvement in Parliament processes while Section 149 of the same Constitution enshrines the right to petition the august House.
This is one of Parliament's many functions. In terms of Parliament's rules and regulations, it should monitor, investigate, enquire into and make recommendations relating to any aspect of the legislative programme, budget, policy or any other matter it may consider relevant to the government department falling within the category of affairs assigned to it, and may for that purpose consult and liaise with such department.
Parliament also performs Executive oversight by scrutinising government policies, programmes and expenditure plans in order to ensure that they are in line with the legislative intent and are governed by documented policies and procedures. Parliament, through its committee system, monitors all government policies and programmes to ensure efficient use of finite and scarce national resources.
Therefore, Parliament is an important pillar in the budgeting process in that it should be the public eye and representative of the masses that elect parliamentarians into office. Being all equal before the law, a citizen's views represent their peculiar experiences and concerns which obviously vary depending on geography, financial situation, age, gender, religion and employment status, just to list a few variables.
It is for this reason that every individual should push their own agenda. In the Press, there has been a lot of coverage on many different issues pushing own agendas.
Among the agendas are: A push to dollarise; United States dollar salaries; a reduction in taxes; and more support for business, health and education, just to name a few.
But of interest is that very little has been said about the budgeting process itself and whether or not citizens understand it and are equipped to contribute meaningfully along the way.
In this piece, the intention is to emphasise the importance of citizens' participation. Citizens should also take advantage of the law makers to lobby for conducive policies for investment and economic growth because a budget is also focused on creation of resources, and not just allocation.
Apart from the need to have well-articulated input, there is need for numbers to show the extent of a problem.
Trust me, it makes a difference if 30 000 people demand a reduction in the President's travel expenses as opposed to three people across the country making the demand. In other words, it is important for people to attend parliamentary public consultative meetings and air their views.
No doubt, priorities in Hurungwe are never going to be the same with those in Manicaland or some urban settlement because each geographical area has its own unique problems. But there are issues that cut across regions and communities, which if numbers highlight them, makes a big difference on how the final budget will pan out. Given that a national budget affects the entire country, it is every citizen's right to somehow participate in the budget process and consultations because these are some of the many ways ordinary citizens across the length and breadth of the country can participate. Public participation provides an opportunity for citizens to communicate the issues that they feel government should prioritise in the formulation of a national budget. The ushering in of the 2013 Constitution saw the Parliament of Zimbabwe taking strides to ensure that Section 141 becomes a reality through citizens' participation in the business of Parliament.
The budget consultations that are conducted in all 10 provinces each year have become a much-anticipated platform for citizens to air their views. While skepticism characterised the earlier public consultations, it would appear citizens from across the country have increased their participation both in numbers and in preparedness to share meaningful recommendations.
The 2023 consultations have also been coloured by evidence of more social inclusion through visible participation of various groups that included women, persons with disability, children, youths and pensioners.
With participation in the budget formulation process gaining traction over the years, concerns have been raised that Parliament has not been taking citizens' views seriously nor has government considered public opinion in the allocation of public resources. Much of the concerns from citizens relate to the uptake of recommendations for resourcing women and youth, supporting persons with disability and children's rights.
While the public consultative meetings are not a decision-making forum, they remain an important platform for the sharing of views on the critical issues affecting various groups in Zimbabwe.
Ideally, the national budget process should allocate public resources in a manner that responds and prioritises the needs of citizens each financial year.
Allocations should, therefore, be strategic and also speak to priorities and targets set out in our national policies.
Related Topics