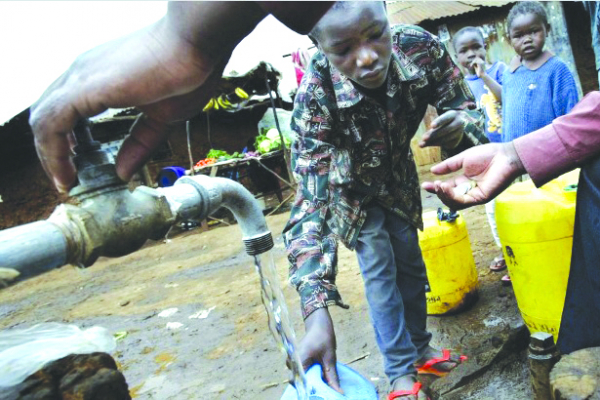 THE beginning of the year has been dominated by discussions on water and its quality, particularly in Harare, and it comes as no surprise that there are reports of a typhoid outbreak in the capital city.
The city council has so far this year failed to provide water consistently, with the central business district, where tens of thousands of people gather daily, not having a reliable supply of water, since the beginning of the year.
Having large volumes of people with no access to running water is more often than not a recipe for disaster, which the municipality must work on urgently.
Residents of some suburbs have all but given up on having running water, an indictment on council for failing to provide the precious liquid.
The drilling of boreholes, while welcome, is a symptom of the council's failure to provide a reliable supply of water and it has its own health problems, as the water from these sources is hardly ever inspected to see if it meets health standards.
Harare City Council can claim that government interference and failure to access cleaning chemicals is the reason why they are failing to provide clean water, but how come we are not hearing these howls from other cities and towns?
It shows that there is something wrong with either the administration or priorities of the local authority, which must be set right.
So far, there are 200 cases of typhoid that have been picked up and there is the risk that this number could rise if the water situation is not dealt with urgently.
It is surprising that year in and year out, the local authority is caught napping on something that they should have planned for and be prepared for.
There is no reason why Harare continues to have typhoid cases, as the mandarins at Town House should be aware that waterborne diseases are prevalent at this time of the year and the best way to combat them is ensuring that there is adequate water.
Harare pines to be a world-class city by 2025, but there is no way this is possible if the authorities cannot get the basics right.
We, therefore, call upon the local authority to ensure that there is clean running water daily and where there are water cuts, council should ensure that there are alternate sources of the precious liquid.
Water cuts should be an exception rather than the norm, otherwise, the city is moving backwards and the dream of being a world-class city will always be a pipedream.