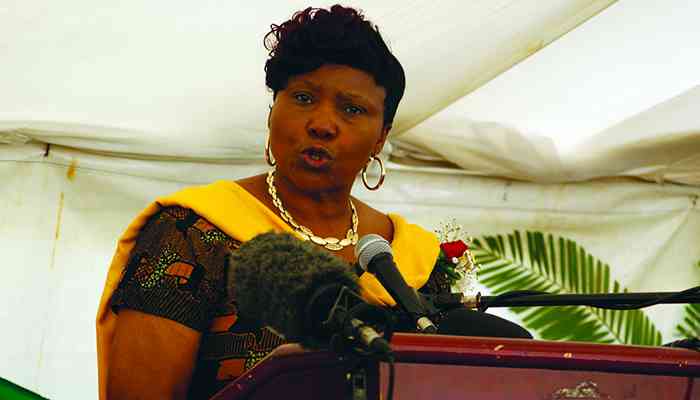 The world we live in is marked by a profoundly unequal distribution of the burden of adversity between men and women. From Japan to Africa, to the United States of America, gender disparity exists in almost every country. Inequality between men and women, on the other hand, can take various forms. It shows up in the unequal portrayal of men and women in diverse fields, disparities in remuneration, lingering gender stereotypes, and sexual discrimination.
In Africa, women's political representation has risen dramatically in recent decades. Between 1980 and 2015, the proportion of women in Parliament nearly doubled, while women's representation in Cabinet grew fivefold to 22%. Regrettably, numbers alone do not always imply power.
In Zimbabwe, women's political representation is more descriptive than substantive. Despite the fact that women make up over half of Africa's population, they are the least likely to hold political posts or wield leadership in the continent. In Africa, female politicians frequently overcome numerous obstacles and restraints in order to get access to political posts. However, once there, many of them have limited decision-making power or are excluded from key policy-making decisions, legislation, and budget allocation.
In Zimbabwe, Oppah Muchinguri may have been a step in the right direction as Minister of Defence, but it can be argued that she lacks decision-making authority because the President is the presiding officer when it comes to the armed forces.
About half of the women in the Cabinet are in charge of social welfare ministries, whereas just 30% are in charge of the Finance, Infrastructure Development, Defence, and Foreign Affairs ministries, which have more political clout.
Men remain dominant in terms of numbers at the highest level of decision-making in Zimbabwe. Women's participation in political party structures in Zimbabwe is also mainly limited to the women's wing, tokenistic and ineffective at large.
Just 10 of Africa's 54 countries (Burundi, Liberia, Madagascar, Mali, Mozambique, Malawi, Namibia, Rwanda, Senegal, and South Africa) have had a female president or prime minister in the last 50 years. Political representation of women has been more of a reactionary measure, from the lowest to the highest levels. "When everything becomes messed up, the women are requested to come in and clean up" said Oley Dibba-Wadda, executive director of the NGO Women Africa Solidarity.
In Africa, systemic gender prejudice against female leadership remains embedded in socio-cultural and religious norms. Rwanda, for example, may have the largest proportion of women in Parliament (61,3%), and South Africa may have the highest percentage of female ministers (44,7%), Zimbabwe has a Parliamentary representation of women of up to (43,3%) but can we conclude that these figures translate to real power? Women's presence in political parties, the legislative and executive branches of government, and during times of crisis is important, but it is how these numbers translate into better policy content and direction that counts most.
Female policymakers have a good impact on the lives and well-being of women, girls, and society in general when they are fully empowered.
The established nature of gender discrimination in social institutions is one key element that restricts women's rights in Zimbabwe. Social institutions are cultural, religious, and custom-based norms, traditions, and codes of conduct, such as the belief that men are more essential in decision-making processes and that they lead while women follow.
These institutions can be long-lasting and difficult to abolish, but it is through their abolition that more equitable societies can emerge, where women have the freedom and resources to achieve their full potential.
It is important to note that female policymakers are better positioned to comprehend the challenges of gender discrimination in social institutions and may be better able to combat them. Policymakers are crucial players in enacting and enforcing laws prohibiting all forms of gender discrimination.
The women's caucus in Zimbabwe's Parliament is a department that should be working hand in hand with advocacy for women in politics and society as a whole.
It is important to note that women also have a strong presence in regional entities, with 50% of African Union parliamentary seats held by women. Gertrude Mongella was the inaugural president of the Pan African Parliament, and Nkosazana Dhlamini-Zuma of South Africa assumed leadership of the African Union Commission in July 2012.
Women hold almost 60% of local government positions in Lesotho and the Seychelles, 43% of local council or municipal assembly members in Namibia, and more than one-third of local government seats in Zimbabwe, Mauritania, Mozambique, Tanzania, and Uganda.
In countries such as Botswana, Cape Verde, Lesotho, South Africa, and Senegal, more women vote than men.
These trends are also visible in the judiciary, with women judges rising to positions of power at all levels. Thandeka Kamushinda was recently appointed judge in Zimbabwe. African women judges are also making their mark on the international stage, with Fatou Bensouda of Gambia serving as the International Criminal Court's lead prosecutor. Surprisingly, all but one of the current five African justices on the International Court of Justice are women.
So, why are there so few women in politics? Women in politics have an undeniable positive impact. "Study after study has shown us," Kofi Annan said, "that the empowerment of women is the most effective weapon for development.
There is no other programme that has the same chance of increasing economic productivity or lowering child and maternal mortality. No other programme, including HIV/AIDS prevention, is as certain to increase nutrition and enhance health. No other policy has the same impact on the next generation's educational opportunities." As Madeleine Albright has observed, the world is squandering a valuable resource by the dramatic underrepresentation of women in leadership roles, which frequently leads to the exclusion of women's abilities and skills from political life.
In conclusion, facts reveal that while political representation in Zimbabwe is increasing, equal representation in other African countries is still way off. Women rarely lead the most important political roles after overcoming obstacles and gaining political seats.
The fact that they have minimal influence and decision-making power in legislation and budgeting is particularly noticeable. Increasing the influence and decision-making capacity of female politicians would be extremely beneficial to countries.
˜Tadiwanashe Kadziyanike and Michelle Chirume are international relations students at Africa University, Mutare. They write here in their personal capacities.
Related Topics