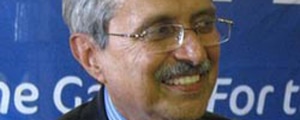 The Zimbabwe Football Association (Zifa) needs to come clear on which criterion they used to soften or harden sentences of various players and officials following the conclusion of investigations into the Asian jaunts by the national team, now commonly referred to as Asiagate.
Editorial Comment
The Zifa board this week announced wholly suspended bans to  some players and a few officials, but preferred steep fines for other players, with some of them expected to cough up as much as $7 000 so that they can go back to the playing field. Asking a player to part with $2 000 is rather unreasonable taking into account what the players earn at their clubs locally. We believe that Zifa should have been more realistic with figures and put emphasis on rehabilitating the players.
How did the Zifa board upgrade and downgrade numerous punishments as was recommended by the Ethics Committee led by Justice Ahmed Ebrahim? Many were of the view that since this was a professional and independent body set up to deal with Asiagate, the board would not tamper with their recommendations.
But alas, the Zifa board had their ideas. They (Zifa) tinkered with the recommendations to the extent they totally disfigured the face of the Ethic Committee sentences. According to the Ethics Committee recommendations, players like Guthrie Zhokinyi (Dynamos) and Mamelodi Sundowns defender Method Mwanjali had been handed 10-year bans, but the Zifa board gave them life sentences, while former Monomotapa midfielder Darryl Nyandoro's life ban was reduced to five years without explanation.
Motor Action coach Joey Antipas and former national team manager Ernest Sibanda were supposed to have been slapped with five years on the sidelines in line with the Ethics Committee view, but the Zifa board wholly suspended their time, again without enlightenment. Ironically, Luke Masomere, who  the Justice Ebrahim-led committee felt "some sympathy" for, still found himself on the hard surface after being whacked with an effective two-year ban prompting the former AmaZulu and Dynamos coach to say that "there is more to it, it is no longer football".
The committee's tone clearly states that Masomere deserved a suspended sentence. They did not say that about Sibanda and Antipas. Masomere is not alone in that predicament.
Former Warriors coach Norman Mapeza, who was found not guilty of taking any money from the syndicates and had six months slapped on him by the Ethics Committee for not showing "more leadership", also cried foul after the football governing body effected the half-a-year sentence despite that he had been on the sidelines for  almost a year. While it was the prerogative of Zifa to come up with these punishments, the fact still remains they should tell the public how they came up with these various inconsistencies, lest the ordinary man would think it had to do with personal differences. Zifa owe an explanation to the public.