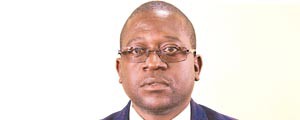 Trainee's responsibility in the relationship: on-the job training will not succeed without paying attention to the trainee. Report by Paul Nyausaru
There is need for the trainee to be active participants in a coaching-based on-the job training programme.
They need to understand the importance of coaching and how it will benefit them.
In order for the trainee-coach relationship to succeed, the trainee must be ready to learn, open to communicating honestly and respectful of his/her assigned coach.
It is only those trainees who value and commit themselves to this relationship and view training as an opportunity to increase their skills will be most successful.
Therefore, it is imperative that the coach communicates trainee roles to each of them before training starts.
Evaluating trainee performance: There is need to have some system in place, to determine whether trainees have gained the knowledge and skills required to do the new job.
The system should be designed in such a way that it is thorough enough to gauge trainee success accurately, but not too cumbersome to use with ease.
One widely used system is the checklist which capture important tasks and/subtasks that should be reviewed.
Checklist can be compiled while training content is being defined. It can be used as a guide to key points to be made during training, as well as an evaluation tool as training progresses.
Line managers should evaluate the performance of trainees and have the final sign-off responsibility.
Successful training cannot take place, however, without the coach assessing performance either formally of informally as the training progresses.
Other employees also play a crucial role in the evaluation process. Some of them might have expertise in the job in question for which trainees are being trained.
They are able to assist the coach in identifying areas that need attention and those that have been done successfully.
However, no matter who evaluates the trainees, the same method should be used each time. Trainees should always know who will be evaluating their performance and what knowledge and/ tasks will be reviewed.
Granting organisation certification to trainees: Certification can be used as a means of identifying employees with given knowledge and skills. It is useful when a quick assessment of people who can do certain tasks is needed.
If an organisation certification system is put in place, a decision must be made as to whether those individuals currently in the job will be certified or whether they should be evaluated in the same manner as new workers who are taking specific training.
It is also important to have the coaches undergo a Train-the Trainer course and get certified before they take on their coaching role.
This enables them to be well equipped in areas that they are going to be involved in so that the programme produces the desired outcome.
lPaul Nyausaru is a training and development practitioner. You can contact him on email pnyausaru@yahoo.co.uk, pnyausaru@gmail.com, website www.cshrmanagement.com. Views contained in this article are personal.