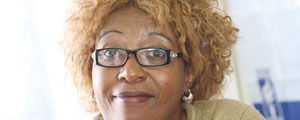 ENGINEER Walter Mzembi, Zimbabwe's Minister of Tourism and Hospitality Industry, is currently on a crusade in which he is preaching the gospel of what he calls "religious tourism".
Saturday Dialogue with Ropafadzo Mapimhidze
In fact, he has gone a step further and unveiled a religious tourism policy which seeks to tap into the popularity of charismatic prophets within the country to draw tourists.
He told local media during the course of this week that the policy was born out of a realisation that many people are attracted to religious shrines, such as the Bernard Mizeki shrine in Marondera.
The minister is said to have cited Prophet Emmanuel Makandiwa of the United Family International Church (UFIC), the Zimbabwe Assemblies of God Africa (ZAOGA) Prayer Mountain in Bindura as well as the Johanne Marange shrine as having the potential to see the government policy's success.
I was rather astonished because this is a prophecy that seems to confirm what I was told by a youthful minister of religion of a local Pentecostal church, Apostle Pardy Williams from Gracious Anointing Ministries hardly two months ago in an interview.
The truth is that I did not take his words seriously when he said that Zimbabwe would have a sudden influx of people from all over the world that will be seeking God. The interview, which took almost one hour, could be a definite confirmation of what is likely to happen in the near future.
Churches in Zimbabwe have witnessed a steady increase in people coming from overseas seeking divine intervention to their problems, particularly those with incurable ailments.
"Zimbabwe is a blessed country with so many natural resources, but I also see an influx of people coming to this beautiful country to seek God. But the churches in Zimbabwe need to repent first because they are not preaching the gospel as written in the bible," Apostle Williams said.
However, Prophet Maxillar Mumo, a Kenyan founder of Christ Legacy Ministries also dipped his "prophetic" fingers into Zimbabwe's religious fraternity, after prophesying about a number of events which later came true.
He became an instant "celebrity" in Zimbabwe recently after fore telling President Robert Mugabe's victory in the July 31 harmonised polls.
My fear is that there are a lot of people coming up in Zimbabwe giving themselves the title of prophets.
The media has been awash with reports of such "prophets" who end up abusing female followers or duping congregants of their finances.
Speaking on false prophets from Zimbabwe and other Southern African countries, the Kenyan-based Prophet Mumo said these prophets have created big names for themselves and they falsely use God's name, but the Lord is due to destroy them soon.
"I saw in this vision as well about prophets who have been lying to nations that God says this and God says that. God has blessed me with that and God has blessed me with that. I saw their names; they are big in the nations of Zambia, Kenya, Zimbabwe and Malawi and the Lord said their fire will dwindle down for fire not lit by Him soon goes down no matter how much it seems to fire up," Mumo was quoted saying on different websites.
The websites said though he could not openly declare the names, several Zimbabweans said it was pretty obvious who the false prophets are.
"Zimbabwe's false prophets are even more advanced, in terms of prosperity and even technology. They can do anything for you, but if you are so spiritual you will see that they are just modern day sangomas who wear suits and read the Bible. We all know these false prophets," Pastor James Shoko of In God's Hands Ministries who was quoted on the website.
The website continues and says that Prophet Mumo explained his prophecy and said the false prophets will soon be courted in several scandalous acts, lose multitudes of followers and find themselves being taken to court for various reasons, as God begins to reveal to the world that they are false prophets.
"These prophets will begin to be shamed soon in their work with scandals, court cases, and mass walkouts from their churches, falling down of their greatness! Watch for these signs," he said. Ghanaian fetish priest, Nana Kwaku Bonsam, reportedly gave "powers" to over 1 700 African pastors who turned out to become so–called prophets.
Bonsam, who spends most of his time doing business and other personal issues in the US, claimed that he is the godfather of miracle money.
He said that anything he touched turned into money.
My Zimbabwe website managed to interview Kwaku Bonsam on Skype and he revealed that there are pastors from Zimbabwe who visited him to acquire powers to become "prophets".
He, however, could not be drawn to reveal the names of the pastors. He also said he would love to visit Zimbabwe one day as he has only been to South Africa.
In the same interview, Bonsam said that there were over 4 000 pastors that have approached him for spiritual assistance.