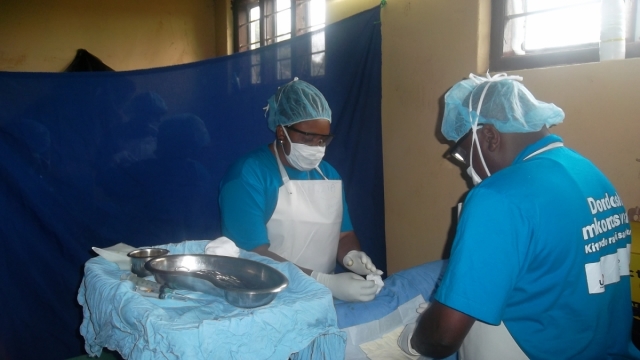 Government could save $2,9 billion in HIV treatment costs if the uptake of male circumcision is increased, health experts say.
BY Stephen Chadenga
Voluntary medical male circumcision (VMMC) programme officer in the Health and Child Care ministry, Patience Kunaka said if circumcision is scaled up to 80% of the male population, 42% of new infections would be averted.
"If we could reach 80% male circumcision coverage among men aged between 13 and 29 by 2017 this could lead to 600 000 new infections averted by 2025," she told a media workshop in Gweru last week.
"This has potential cost savings of $2,9 billion through HIV treatment costs."
Kunaka said besides reducing chances of men acquiring HIV by 60%, VMMC also reduces the risk of cancer on male sexual reproductive organs, urinary tract infections in young boys, prevention of sexually transmitted illnesses and also assisting in reducing cervical cancer in female partners. She said male circumcision provided an opportunity for men to access sexual and reproductive health information as well as early treatment for those who test HIV positive.
"Male circumcision provides an opportunity of getting tested for HIV helping access to information on how to stay negative and if positive they will get early referral for care and treatment," Kunaka said.
Government is targetting to circumcise 1,3 million males by 2017, as part of efforts to fight the HIV pandemic.