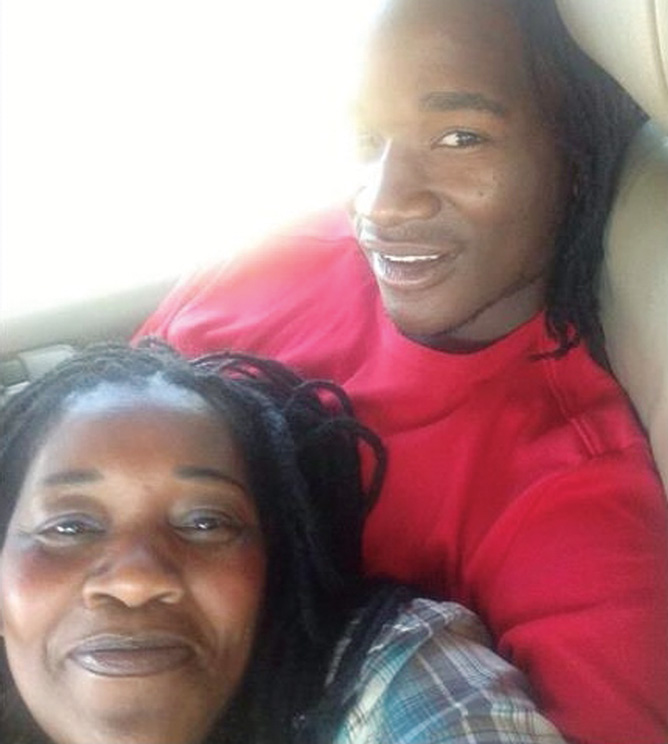 PICTURES of high-riding contemporary musician, Jah Prayzah and former Zifa chief executive officer, Henrietta Rushwaya, in apparent intimate poses have set tongues wagging on social media.
BY PROBLEM MASAU
In one of the pictures, taken inside a car, Henrietta is seen lying comfortably on Jah Prayzah's chest, with the two smiling at the camera, as they took a selfie.
In another picture, Jah Prayzah is seen fitting his military fatigue, while wearing a camouflage vest in a bedroom on May 11, 2013.
Rushwaya confirmed the veracity of the pictures, but said she saw nothing wrong with them.
"Jah Prayzah is like a son to me and I have known him for about seven or eight years. In fact, I am the one who helped him get permission to use military gear," she said.
"People should not scandalise or try to blackmail the singer. He is rising. The pictures were indeed taken in my office, where I wanted him to try the stage attire that I had imported for him from China."
An analysis of the pictures, however, shows they were taken in what appears to be a bedroom.
A dressing table and mirror is in the background of the images as Jah Prayzah appears to put on his military stage attire.
Rushwaya said she had pictures taken with many other people, including Gokwe-Nembudziya Member of Parliament, Justice Mayor Wadyajena, in her office.
Jah Prayzah could not be reached for comment, as his phone continually went unanswered.
However, when the pictures were put on a WhatsApp group for the Zimbabwe Union of Musicians, most singers expressed disapproval.
"I personally don't mind people's business, but I think this is wrong. We have fans, but we do not go to their houses around 5am," a musician said.
Another musician tried to be sarcastic urging Jah Prayzah to give him his "charm".
"I wish I had the charm that Jah Prayzah has. I would also want to have an older woman in my life," he wrote.