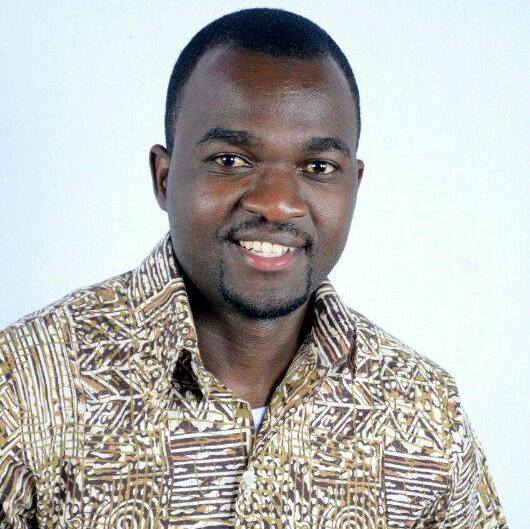 POLICE in Harare yesterday summoned missing activist Itai Dzamara's younger brother, Patson following a picture he released to the media claiming it was of his sibling in captivity.
BY OBEY MANAYITI
Patson on Monday released an image he claimed to have obtained from State security agents, who allegedly implicated military intelligence, as being behind Dzamara's abduction over 15 months ago.
The grainy picture showed a person said to be Dzamara in captivity sitting on the floor with hands tied behind his back, while his head was draped in a bandage-like white cloth.
Patson told NewsDay that he was summoned by the police over the Press conference held on Monday.
"I was called by Assistant Commissioner (Chrispen) Makedenge to go and meet him and his team at Central Police Station regarding the Press statement I released yesterday," he said.
"I went to the police in the company of lawyer Kennedy Masiye. But my main lawyer, who has been handling this matter, Charles Kwaramba could not make it on time, as he was attending to a hearing. He then begged the police for the meeting to be deferred to tomorrow morning (today)."
Makedenge and national police spokesperson, Senior Assistant Commissioner Charity Charamba could not be reached for comment yesterday. The army, on the other hand, yesterday said Patson's allegations that the military intelligence were behind his brother's abduction were "totally false and a figment of his imagination".
"The army does not take orders from any political party. Patson's claims are just meant to seek media attention and mislead members of the public," army spokesperson, Alphios Makotore is quoted saying by VOA.
Meanwhile a number of activists from different organisations such as Zimbabwe Activist Alliance (ZAA), Occupy Africa Unity Square (OAUS) and Zimbabwe Women ln Politics Alliance (Zwipa) said they will picket at the Africa Unity Square for 16 days starting from today.
The activists said they will be sleeping at the square demanding change in the way the government was running the country.
"We are inviting all progressive and peace loving Zimbabweans to join us in this occupation to send a message to the government of Zimbabwe and demand urgent redress on 16 particular issues coming from the above concerns," ZAA said in a statement yesterday.
"It is time we have a one-on-one with government as citizens of Zimbabwe. That time when expression must be supported by action.
"We love our country, but we are ashamed of our government and its misplaced priorities that have reduced us to a nation of educated vendors and prostitutes."