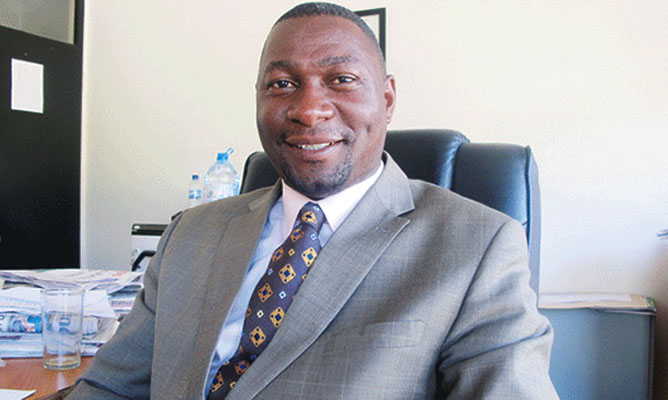 Information Communication Technology (ICT) minister Supa Mandiwanzira has been accused of interfering in the operations of mobile communication provider, NetOne, and corruptly handpicking a Chinese firm to investigate Huawei, with the investigating company set to be paid $4 million.
by VENERANDA LANGA
In damning oral evidence before the Parliamentary Portfolio Committee on ICT, suspended NetOne chief executive officer Reward Kangai yesterday accused Mandiwanzira of leading a dirty smear campaign against him, including planting stories in The Herald.
He claimed Mandiwanzira had underhand dealings with a Chinese businessman, Li Xiaodong, who owns Megawatt Energy, which was tasked to investigate whether Huawei had not overcharged on a $248 million base station NetOne project of 2012, and was then supposed to be paid $4 million for the job.
Kangai said NetOne had settled for Huawei for the contract to install 350 base stations, but their competitor ZTE, where Li Siao Dong used to work as vice-president, were sabotaging the former and in their investigation, the latter had charged $31 million more for a similar job.
"The reason for my forced leave was my resistance to pay the $4 million to Megawatt, whose investigation did not bring any value to NetOne, and that is why Mandiwanzira forced me out. Actually, the intention was to suspend me without pay," he said.
"This was not a directive by the board, but it was a directive by Mandiwanzira, who also is building a structure in Midrand, South Africa, through his company based in South Africa called Blue Nightingale Trading, jointly with Li Siao Dong's three companies based in South Africa called Eliz, Ceseec and Megawatt."
Kangai was suspended on allegations of siphoning out $11 million from the parastatal.
He told the committee that Mandiwanzira had another company in Zimbabwe, Blue Sea Technology, which he wanted to enter into a joint venture with NetOne, but the alleged plan was blocked.
In Blue Sea Technology's shareholding structure, Kangai alleged, Mandiwanzira was said to be using proxies as shareholders, with one of them being Tendai Gambe.
He said he was also being persecuted by the minister for refusing to give MetBank time to pay off a $700 000 debt they had with NetOne.
Kangai said at one time, Mandiwanzira threatened him for attaching MetBank property.
"Mandiwanzira and Li Xiaodong actually authored the articles that came out in The Herald, saying there was massive corruption at NetOne," he said.
"The minister made several threats to me, saying he has power to instruct the board to fire me."
NetOne acting board chairman Sydney Nyanungo said the parastatal had not contracted Megawatt to investigate the Huawei contract and did not agree that $4 million should be paid to the Chinese company.
"Megawatt was not contracted by NetOne," he said.
"They went straight to the Ministry of ICT, which offered them the services, in which case we can suspect something. Because there was no contract signed, NetOne declined to pay the $4 million.
"Whoever alleges there was payment made to Megawatt is likely to undermine NetOne through bad publicity."