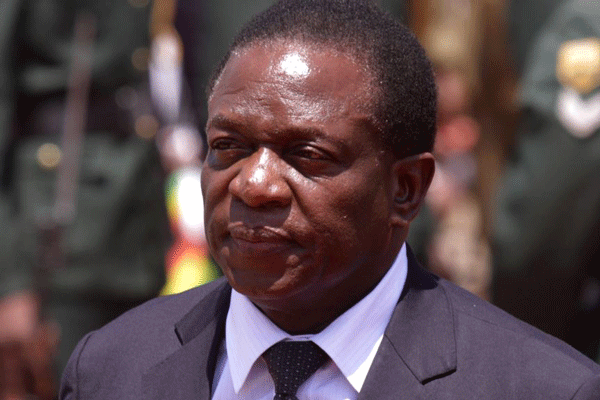 GOVERNMENT on Tuesday said the 2016/17 command agriculture scheme is a national programme that is being implemented in a non-partisan manner, as the country gears to be food self-sufficient.
BY PAIDAMOYO MUZULU
Minister of State in Vice-President Emmerson Mnangagwa's office, Clifford Sibanda, said this in response to accusations that inputs were being distributed along party lines in the provinces, where known opposition party supporters were sidelined.
"The complaints are coming from those that came at the last minute for the purpose to say they were denied. This is a national programme that is non-partisan and we should stop the dependency on importing food from our neighbours when we have lots of land," he said.
Zimbabwe has in the last two seasons been importing maize from Zambia and South Africa to stave off famine. 
Sibanda said he could not rule out the abuse of the facility, but to date, his office had not received a formal complaint.
"It is difficult to say it has not been abused, but we haven't officially heard of any complaints. The people had to register to the scheme first and there was a clear criterion on who qualified to receive the inputs," he said.
He said some private companies were still willing to contract farmers to produce other crops besides maize.
"Those who have failed to access command agriculture inputs can still come to our offices. We have a number of companies that are willing to finance contract soya bean production," he said.
The government's $500 million command agriculture scheme is funded by private fuel companies that helped pool their resources together for the floundering agriculture sector.
Zimbabwe has struggled to provide sufficient food reserves for itself since 2000 after the implementation of the fast-track land reform programme that saw more than 4 000 white commercial farmers violently pushed off the land.
The government has initiated a number of agriculture inputs schemes to assist the new farmers, but these have often been abused and no-one has been punished.