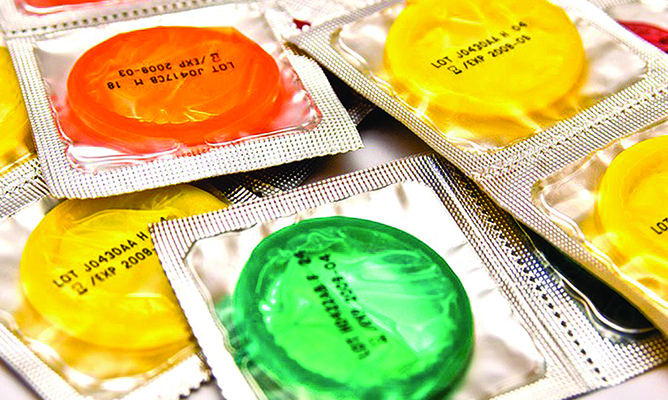 HEALTH and Child Care Parliamentary Portfolio Committee chairperson, Ruth Labode has said there is need to re-open debate over the distribution of condoms in schools in view of the revelations that thousands of children are falling pregnant every year.
by VENERANDA LANGA
Primary and Secondary Education minister Lazarus Dokora last week told the National Assembly that 4 500 Grade Seven pupils dropped out of school this year owing to pregnancies and child marriages.
"What the minister presented is just the tip of an iceberg because what he did not state to us is how many young girls die from illegal abortions as there are so many of them," she said.
"We need a serious national dialogue to discuss whether we take the European way, where schools have condom kiosks, and also the issue of safe abortions because the high figures of maternal mortality are also caused by abortions and under-age girls giving birth."
Labode said the 2016 Demographic Health Survey revealed maternal mortality was pushed up by illegal abortions. "We are talking of Grade Seven pupils getting pregnant and they do not have access to contraceptives. When they get pregnant at the age of 12 after having sex without contraception, they resort to backyard abortions. Even if they keep the pregnancy, their bones are not yet ready. This increases maternal mortality," she said.
The MDC-T legislator said in order to deal with the situation, national debate over whether to provide contraception to sexually-active children was imperative.
"We should also talk about safe abortions. For instance, other African countries like Ethiopia are talking of having safe abortions so that they are done medically and we stop girls from dying while doing abortions. It is frightening that young girls are having sex and we cannot stop them unless we deal with issues of poverty," Labode said.
Culture Shock Trust founder, Nqobile Munzara said mothering children at a very tender age of 12 was dangerous as it exposed girls to obstetric fistula, sexually-transmitted infections and HIV due to their lack of knowledge of contraception.
"Most of the perpetrators, who have sex with children, are known to the victims; they are husbands of the child brides, relatives of the children, or other teenagers, and one asks where the equally compelling statistics of arrested and imprisoned perpetrators are," she said.