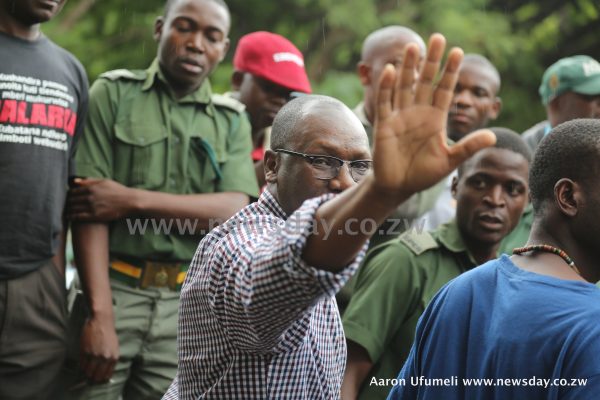 SOCIAL media activist and cleric, Evan Mawarire, arrested last week on allegations of plotting to topple the government, was granted $300 bail yesterday, but will only be able to leave the remand prison walls today due to technical issues.
By PAIDAMOYO MUZULU
By close of business yesterday, Mawarire's lawyers, Harrison Nkomo and Jeremiah Bamu, had not yet received the High Court order for his liberty and were still to pay the bail money at the Harare Magistrates' Court.
The bail was granted by High Court judge, Justice Clement Phiri, who ruled that the State had a weak case against the cleric and that it had failed to proffer compelling reasons for his continued stay in remand prison beforetrial.
As part of his bail conditions, the court ordered him to surrender his passport, report twice a week, on Mondays and Fridays, at Avondale Police Station, reside at the given address and not to interfere with State witnesses.
He is expected back in court on February 17 for routine remand.
Mawarire, of #ThisFlag campaign, was arrested on February 1 soon after landing at Harare International Airport after a six-month stay in self-imposed exile in the United States, and charged with seeking to subvert the Zanu PF government through his social media campaign.
In granting him bail, Justice Phiri said: "It is the court's view from the heads of argument filed that indeed the State's case appears to be weak. Section 70 and section 50 of the Constitution are clear on rights of the accused and the UN Human Rights Committee has stated that there should be no prolonged pre-trial detention."
State counsels, Edmore Nyazamba and Tinashe Kaseba had argued Mawarire was a flight risk and had connections in the US, where his immediate family is currently domiciled.
They added Mawarire could be induced to flee from justice by the severity of the sentence, 20 years' imprisonment, if convicted.