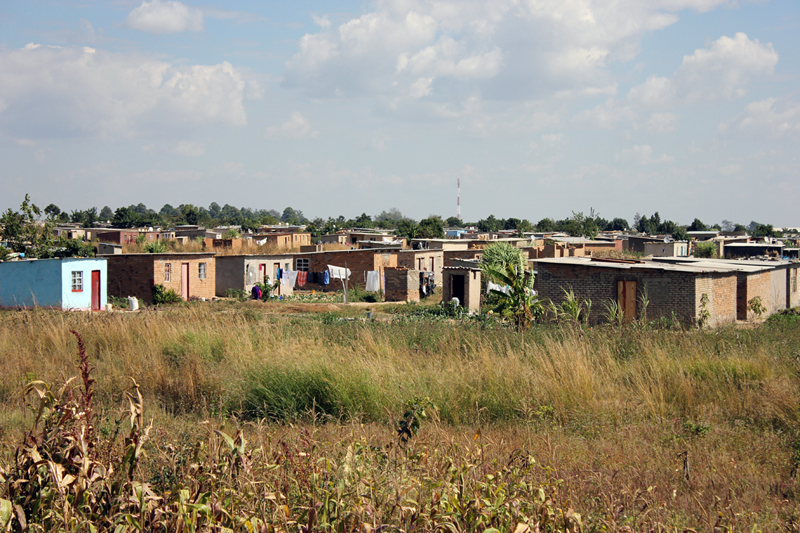 HOPLEY settlement, south of Harare and one of the poorest suburbs in the country, appears like it is in its own world, divorced from its neighbours, Glen Norah, Glen View and Highfield, among others.
BY STAFF REPORTER
A shantytown that has mostly two-roomed houses, makeshift wooden and plastic cabins, Hopley is home mostly to those who suffered the Operation Murambatsvina, a large-scale government campaign hastily conducted in 2005 to, ironically clear slum areas across the country and left about 700 000 internally displaced, according to the United Nations.
As a result of how this settlement grew out of Murambatsvina, and the subsequent economic crisis in the country that has seen many lodgers moving to Hopley, away from high rentals in other suburbs, the settlement is where grinding poverty, disease and moral decadence roam freely across its dusty and dirty alleyways and streets.
Hopley is seen as the epicentre of depravity, poverty and socio-economic decay, which has become the hallmark of the corrupt and inept government of Zimbabwe.
In Hopley's streets is where one meets the unemployed, who are trying to sell a thing or two to make a living, children who are out of school, sex workers — young and old — who rove and drift up and down night and day.
Urban legend has it that Hopley is where one can find sex for as cheap as 50 cents per session and that the settlement contributes a larger number of sex workers, who operate in the city centre and the Avenues in the capital.
But a group of sex workers, about a 100, believe they have had enough of it all and just want a way out.
Led bizarrely by a 59-year-old sex worker, these women have started a savings society popularly known as mukando.
Under this scheme, the women contribute money that they will lend to each other at an interest and for some small projects.
The group of women comprise of both the old and young – with some as young as 15.
At 15 Shami* has three children, while others have grandchildren, but they still find themselves having to sell their bodies for a dollar or two and they go through trauma in the hands of some man.
"I have scars all over my body. Sometimes some men refuse to pay and beat me up while others are just violent," Shami said.
As confirmation of the 2015 National Aids Council statistics that show Hopley has a higher HIV rate, when NewsDay Weekender visited the settlement, the majority of women in the savings scheme had gone to get their HIV medication from a local clinic.
According to NAC, out of the 832 pregnant women who were tested for HIV, 110 tested positive translating to one in every eight women being HIV positive, while in the last quarter of 2014, NAC recorded 598 STIs in males and 721 in females, and repeated cases were 46 and 74 respectively, a trend NAC attributed to poverty that results in risk sexual behaviour.
According to Anne Matseu, the 59-year-old sex worker, who is leading the savings fund initiative, their conviction to leave sex work is often swayed, as the fund is not big enough to allow them to engage in other businesses.
In addition, the money they put into the fund is also from sex work.
However, if the intervention by Cross-Border Traders' Association president Killer Zivhu is to be fruitful, the sex workers may find themselves finally hauling themselves from the jaws of prostitution.
Zivhu, who met the women last week, made a raft of promises, among them funding income generating gardening and poultry projects, assisting those who need to start cross border trading, and jobs.
Addressing the women, Zivhu said: "I will go to (Transport) minister (Joram) Gumbo's office to plead with him on your behalf so that you can be taken aboard to do light and ordinary jobs during the anticipated dualisation of the Harare–Chirundu highway."
In December last year, Gumbo announced that the engineering procurement and construction contract for the Harare-Chirundu road had been approved by government.
"For those with passports, they will get loans to travel to different countries buying and selling goods, under the Killer Zivhu Trust Fund" Zivhu said.
"The other group will be helped to engage in horticulture and poultry projects in Norton and the land for that is there," he said.