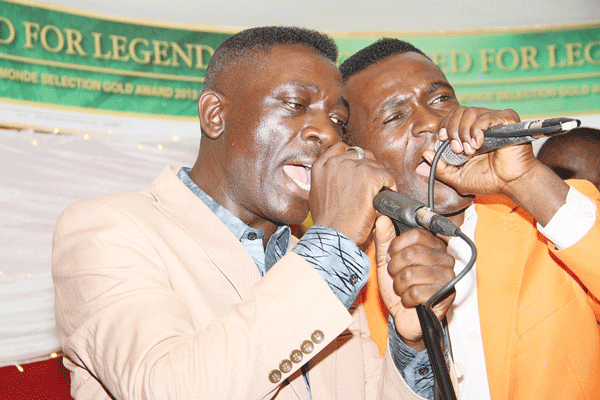 DENDERA musician Chamson Boroma has released a single track titled Nyamakate Bus Disaster, in which he pleads with motorists to exercise caution and reduce road carnage.
BY OWN CORRESPONDENT
The song was inspired by the recent fatal King Lion bus disaster that claimed 43 passengers after the driver lost control of the vehicle and rammed into a tree at the 257km peg along the Harare-Chirundu Highway.
In the eight-minute-long song, the 39-year-old musician chronicles how a number of children have become orphans as a result of a speeding driver, who even refused to heed calls to slow down by passengers.
Boroma's manager, Japhet Nyamuchengwa, said the musician was moved by the huge number of people who perished in the accident and decided to pen a song to plead with drivers to exercise caution and avoid speeding.
"This was a serious road accident and up to now it's difficult to believe that so many people perished at Nyamakate. This was all because of speeding hence we need to plead with drivers to slow down as well as sympathise with those who lost their relatives through song," he said.
"The single track, Nyamakate, which was released on Sunday, was composed on the day the disaster occurred. The musician gets into the shoes of the bereaved and experiences the sorrow and grief with them," he said.
He called upon the government to create a special fund to assist children of the deceased.
"I urge the authorities to come up with something or a special fund to assist the children of those who perished in the accident. The nation is still in shock and mourning after the disaster and I hope Boroma's track will help many in finding comfort. The song is not for sale, but for the nation," said Nyamuchengwa.
Boroma, in the past, composed a track titled Tokwe Mukosi following heavy floods that displaced thousands of villagers in Mwenezi and destroyed their homes and property.