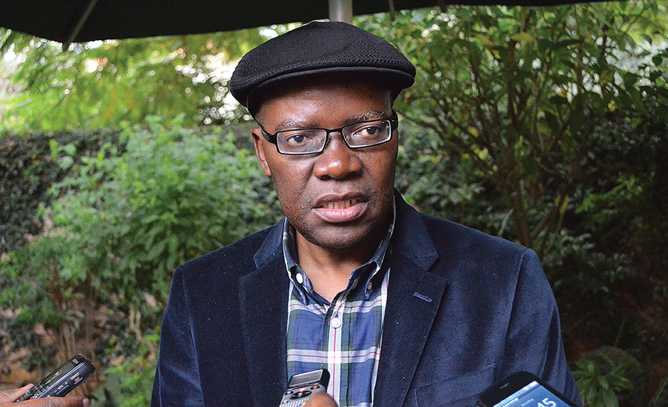 THE People's Democratic Party (PDP) deputy president, Kucaca Phulu yesterday said any coalition without the opposition party is empty, and will not topple President Robert Mugabe's Zanu PF.
By NQOBANI NDLOVU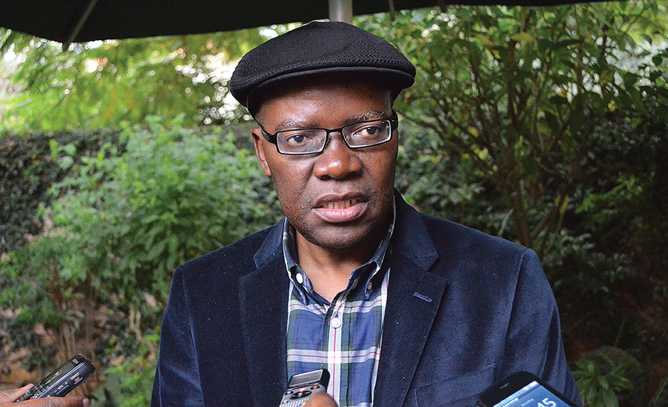 Phulu said the Former Finance minister Tendai Biti-led opposition party supports calls for a unity pact to unseat the ruling party, but was quick to note that the party cannot be "ignored" to provide added arsenal.
The PDP deputy president was speaking to journalists at a press conference to announce expelled MDC T senator, Matson Hlalo's crossing of the floor to Biti's led party. Hlalo was expelled from the Morgan Tsvangirai led MDC T in February last year for dragging the party to court when he was challenging the "illegal" election of current Bulawayo chairperson, Gift Banda to the lofty post.
The function was also attended by the party's secretary general, Gorden Moyo.
"Hlalo has seen the message that we have been preaching. Our message we have been saying is that we need a coalition of opposition parties in Zimbabwe as we go for elections. It will not take one person or opposition party to topple this dictatorship.
"A coalition without the PDP is an empty coalition. We have the quality of thought, quality of contributions but any future government or coalition without the PDP is devoid of hope, devoid of direction," Phulu said.
Opposition parties are agreed on the need to form a coalition pact, but differences on how to cobble it up, and who will lead it appear to be hampering the process. Phulu said the PDP refuses to be cowed into "collapsing" into one opposition party to ensure a coalition deal is signed.
"A coalition is a position of choice, and it does not mean that we must collapse into one party. It is just but a pre-coalition pact," he said.
PDP secretary-general Gorden Moyo defended the party's decision to rope in Hlalo into its national executive council, saying they wanted to tap into his wide political experience.
"We want to use his skills, energy, motivation and passion not only in Bulawayo but countrywide. He is joining the party at a time when the country as a whole is entering an election season, when the country as a whole is facing a crises, and with his stamina, energy and motivation, we know we are going to build a war chest to fight thee crises," Moyo said.
Hlalo said he decided to cross the floor because chances of re-joining the MDC T were slim, accusing the Tsvangirai-led party of harbouring corrupt elements, particularly at the Bulawayo City Council (BCC) where the party has a majority councillors.
"If I were to be re-called, I was going to have a lot of difficulties in cleaning them of their corrupt tendencies. I find the PDP to have members whose integrity is beyond reproach. I felt at home when they accepted me to be part of this family," he said.