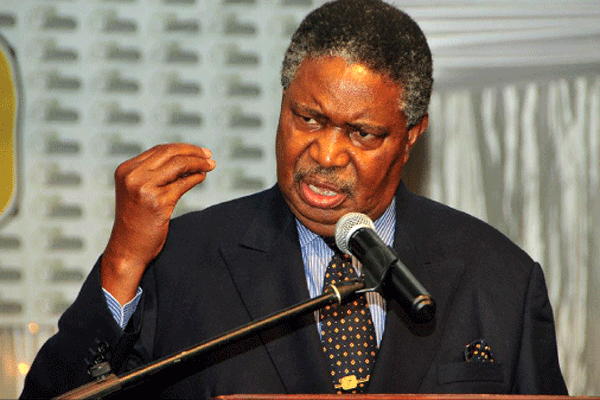 VICE-PRESIDENT Phelekezela Mphoko (pictured) on Tuesday made several concessions to demands by the opposition and agreed to amend contentious clauses in the National Peace and Reconciliation Bill.
by XOLISANI NCUBE
Mphoko, who is responsible for national healing and reconciliation, tabled the Bill in the National Assembly for consideration and opposition lawmakers seized the opportunity to amend the proposed law.
"I am indebted to the concession made by the honourable minister (minister of State in Mphoko's office, Thabetha Kanengoni-Malinga, who presented the Bill)," MDC-T chief whip, Innocent Gonese said.
"I will, therefore, move the amendment in its amended form, to be part of the Bill."
Gonese moved that the proposed Bill, which seeks to deal with politically-motivated violence, creates a provision to give victims and witnesses free legal aid by the government through the Legal Aid Directorate.
Mphoko, was represented by Kanengoni-Malinga, who accepted the amendment, saying it was in line with the Constitution.
"We accept the proposal that was made by honourable Gonese of clause 9 as it is in line with section 235(2) of the Constitution, which states that: 'The State and all institutions and agencies of government at every level, through legislative and other measures, must assist the independent commissions and must protect their independence, impartiality, integrity and effectiveness.' So we accept that part of your amendment," Kanengoni-Malinga said.
Gonese also moved that the Bill should allow the commission to make its own decisions, as opposed to being guided by the law on operational issues, something Kanengoni acceded to.
Before the buy-in from opposition MPs, some Zanu PF legislators had vowed to block passage of the Bill, arguing it could open a can of worms and expose them to prosecution over past violence cases.