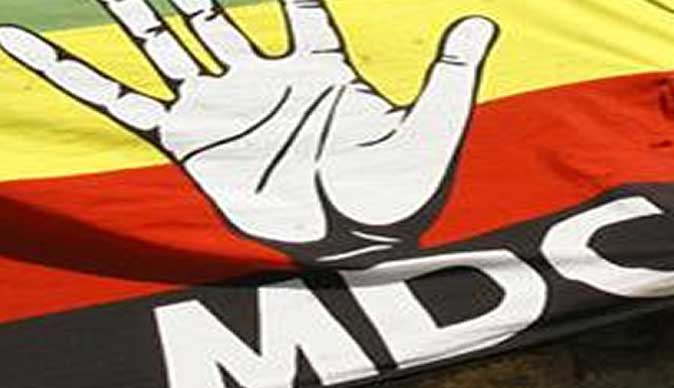 The MDC-T has accused the government of trying to rig the 2018 general elections by withholding crucial funding for its operations, while barring them from getting funding from foreign donors.
BY BLESSED MHLANGA
MDC-T secretary-general, Douglas Mwonzora accused Zanu PF of trying to force the party into bankruptcy to incapacitate the opposition party.
"The laws of Zimbabwe say that we can only get money from the government if we are in opposition or from our members by way of subscriptions," he said.
"Zimbabweans are poor and the government is exercising the power of the purse over us. They don't give us our money, they give us only when we put a lot of pressure and, therefore, yes, we do not have enough money."
Government sources, however, said the MDC-T had received its share under the Political Parties Finance Act and should not besmirch Zanu PF if they were ill-managing their funds.
"The MDC-T was paid its money and they should not be blaming us if they don't know how to use their funds," a government source said.
Mwonzora said the party had been partly paid, but the government still owed them $3 million.
"We have received part of the money, but they still owe us $3 million. We have to make noise to get it. We just appeal to all well-meaning Zimbabweans to fund the struggle because the cost of the MDC-T losing this election is a continuation of this poverty and misery on the part of our people, so we must invest in this struggle, all of us," he said.
As the MDC-T struggles to pay its debts, which saw the party almost lose all its property at its Harvest House headquarters recently over a salary dispute with former employees, Zanu PF reportedly blew $20m in eight rallies.
Most of the funds are allegedly being siphoned from State coffers and parastatals, giving Zanu PF an unfair advantage over the opposition.
The MDC-T, however, believes it can win the elections regardless of the uneven ground.
"It is possible to win an unfair game. We have seen in football where a team has been treated so unfairly, but has gone on to lift the cup," Mwonzora said.
"We must learn to improvise as the MDC-T. We must learn to get encouragement and motivation by the enormity of the problem that we are facing and, as secretary-general, who is in part responsible for mobilising these resources and designing the campaign, it is a challenge, but other people have won in worse positions, why can't we?"