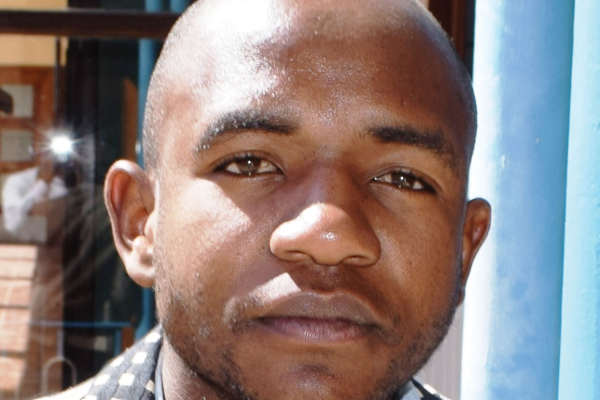 African Roar, an annual anthology of African short story writers edited by Emmanuel Sigauke and Ivor W Hartmann, played a critical role in bringing emerging African authors to the fore, covering countries such as Nigeria, Zimbabwe and Ghana. By Beniah Munengwa
Title: African Roar: An Eclectic Anthology of African Authors Editors: Emmanuel Sigauke & Ivor W Hartmann (Eds) Publisher: Story Time (2010) ISBN: 978-0-620-47463-4
The 2010 edition makes a rich read that captures a wide range of themes, including patriarchal violence, forbidden love, the anxiety and fears surrounding HIV, political violence and the spiritual underworld.
Opening the read is Big Pieces, Little Pieces by Novuyo Rosa Tshuma, a story of a wife, who is severely battered by her husband on several counts until she finally dies.
The story, like many in the anthology, is told from the viewpoint of a boy. This is not a new phenomenon in African writing, where child narrators abound.
The child narrator, who relays his story innocently, but explicitly, bemoans his mother's tendency of not taking action against the father's outbursts and physical attacks against her. She even shuns going to the hospital because she fears her husband would not take it kindly.
The man always blames his wife saying "It's your fault, you shouldn't make me so angry."
In Behind the Door by Kola Tubosun, a young man experiences the anxieties of HIV testing, yet he knows the outcome beforehand — he is negative. The story illuminates the challenges of condemnation attendant to HIV in the early years where HIV and Aids were classified as death sentences and associated with loose morals, which made many people at the time reluctant to get tested.
As he jubilantly gets out of the testing room, he searches for a fellow man, who had received his results earlier only to discover that he is not coping, as he is "sobbing behind the door".
But the biggest moral drawn from this easily relatable tale is that: "You young people of nowadays should at least consider your parents before you take your stupid risks. If you don't consider your lives, you should at least consider theirs." Cost of Courage by Zimbabwean journalist, Beaven Tapureta examines the Zimbabwean situation, taking a closer look at the lives of two characters, one of whom wants to stay with patriotic hope in a Zimbabwe where prices keep on rising as jobs get scarce.
Brother, a writer and dreamer, wants to move to neighbouring South Africa and it is not certain whether he finally crosses the border or not, but what is apparent is that he sees hope somewhere else and not in his home country.
Also in the realm of characters that moved to the Diaspora is Sigauke's A Return to Moonlight. This piece tells the story of Ranga, a son who is educated in Zimbabwe before escaping to America, but does not return in over a decade.
The story demonstrates how the Diaspora has played havoc with many people's cultural sensibilities in foreign lands, as Ranga goes on to marry a Ndebele woman without the knowledge of his family back home, contrary to how issues of lobola are handled among his people.
The story also captures grief that accompanies returning home to realise that all your childhood friends are dead.
The story questions a number of assumptions including that those in the Diaspora take care of those left at home.
Masimba Musodza's Yesterday's Dog is a probe into the impact of violence on the perpetrator. It captures how violent acts catch up with the perpetrator and that revenge does no good, as it restarts a vicious cycle of destructive mental and physical violence.
These forms of violence manifest in the lives of both involved parties and yet to no-one's benefit but the State's temporary silencing of suspected dissident voices, coming from the times of the Chimurenga to the here and now.
It then takes the stories of Hartmann and Ayesha H Attah's Tamale Blues for the reader to walk the path of love. Hartmann's Lost Love captures the tale of a couple in love, but are unable to fulfil their dream of being together forever due to circumstances beyond their control.
Tamale Blues is humoristic, tracing the tenuous love between an older married man and a young girl.
This is about the sexual awakening of a young girl in an age where the material benefits attendant to sex become more important than genuine love.
The story also exposes how young girls place themselves at the mercy of older men, a fact that is often denied for moral reasons.
This relationship is, however, illegal, but it proves to be the only reason why a girl of no rural background would have loved to stay on in a village that she initially despised for its pit-latrines and explicit mess by urban standards.
To say one story stands out more than the other would be an unfair judgment, for even the stories A Cicada in the Shimmer by Christopher Mlalazi and Quarterback & Co by Chuma Nwokolo Ayodele, Morocco-Clarke's The Nestbury Tree and Truth Floats by Nana A Damoah are all equally rich in craft.
lBeniah Munengwa can be contacted via email on benmunengwa@gmail.com