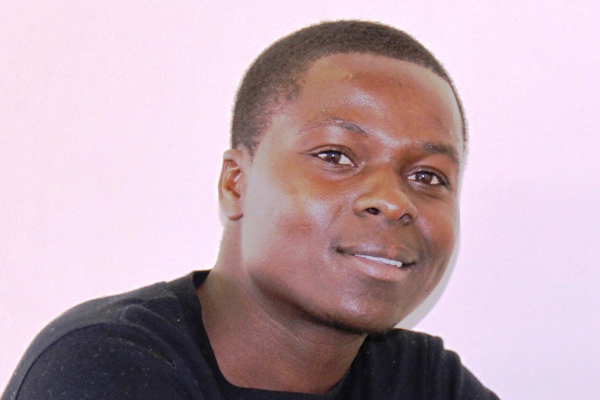 GOSPEL musician Blessing Shumba, popularly known as the Psalmist, is enjoying a season of success following the release of his latest album, My Season (Holy Psalms Volume Three).
By WINSTONE ANTONIO
In the eight-track album laden with messages of hope, the musician sought to inspire his listeners. Two songs from the album — Changa Chajaira and Tariro Ichiripo — were voted for first and second positions respectively on the annual Radio Zimbabwe Coca-Cola 2017 Top 50, leaving the automotive engineer-cum-musician $4 500 richer courtesy of sponsors of the competition, Delta Beverages, through their Coca-Cola brand.
On the chart-topping album, that also features his wife Pauline Chipakatira, Shumba reverted to his distinct old sound that made him a household name a few years ago. NewsDay Life and Style Reporter, Winstone Antonio (ND), caught up with the musician at his Psalmist Studio in Mutare.
ND: You have become a multi-award winning artiste. How do you compose your songs?
BS: When it comes to composing songs, I do not just record because I wish to, but I listen to God's instructions. As a Christian, my art of singing comes naturally as I do not sit down to compose songs, but God gives me messages to pass on to His people.
ND: Do you use social media to promote your music?
BS: I do not enjoy the limelight on social media. That is why I am not active on those platforms. I have a lot of work and my pastoral duties keep me off social media platforms. Hopefully, I will soon be able to do so (laughing).
ND: Are you in the music industry for monetary gains?
BS: I am into music not for business, but as a calling to just minister through music and that is my mission. Besides music I have something else that brings food on the table, but we do appreciate what we get from our music projects.
ND: There have been reports that you do not see eye to eye with your former guitarist and producer, Lyton Ngolomi?
BS: That is not true. I worked very well with Ngolomi and we parted ways in a good way, a sign of being brothers in the industry.
ND: There are people who believe you were once a convict. Can you clear the air on that?
BS: I have never been arrested in my life and I don't think I will do something that will get me arrested. That theory began after I worked with musicians from Mutare Prison Services and people thought I was also incarcerated, which is not true.
ND: What benefits have you derived from having your own studio?
BS: Studio sessions can cost a hefty price if you are an independent artiste. So, owning a studio enables you to save money on studio charges and you also benefit from the great convenience of working in a studio any time of the day.
You cannot be in a rush to finish a project. This rehearsing and recording studio is not only for me. It is open to help other musicians, especially those from Manicaland who want to showcase their talent.
ND: What is your secret to success?
BS: It is all because of God's touch that through Him I have the ability to compose songs with messages which can transform a people's lives. They have a lengthy shelf life for future generations to be able to listen to and enjoy. My father was a pastor and I grew up singing in church. This has made me the composer that I am today.
ND: You have clinched several endorsement deals with corporates. Why are such endorsements important?
BS: Endorsement deals help artistes in many ways. As for me, I am happy about my endorsement deals because they show some companies are showing confidence in my work. I believe the endorsement deals are also helping me to grow my brand, as I no longer stress myself when I want to do my work because much of the burden has been taken over by Ring Driving School, who appointed me their brand ambassador.
ND: How best can you describe the state of gospel music in Zimbabwe?
BS: We are progressing well and the genre is growing, even if you look at the Zimbabwe Coca-Cola 2017 Top 50, gospel songs dominated the competition. However, I feel as gospel artistes we need to up our game because there are also other genres that are doing well.
ND: What is in stock for 2018?
BS: We are yet to plan, but what I can say is that we don't record music because we want to release an album. We have our own studio here, so we record almost every week so that when we want to release an album we will simply choose from what will be in the basket. We have hundreds of songs and we can release an album any time.
ND: Thank you for your time.
BS: My pleasure.